Signs Your Roof Needs Replaced
Have you noticed wear and tear on your roof? Is your roof susceptible to algae and mold growth? Do you have many shingles missing from your rooftop? It may be time for a roof replacement. Depending on the amount of maintenance you've put into your roof or the lifetime of the roofing materials on your roof, your roof may have reached the end. As roofers in Indianapolis and surrounding areas, we repair and replace roof structures to provide our clients with the most reliable, quality roofs that last them many years. If you are thinking about replacing your roof, take notice of these signs that indicate you are due for a roof replacement.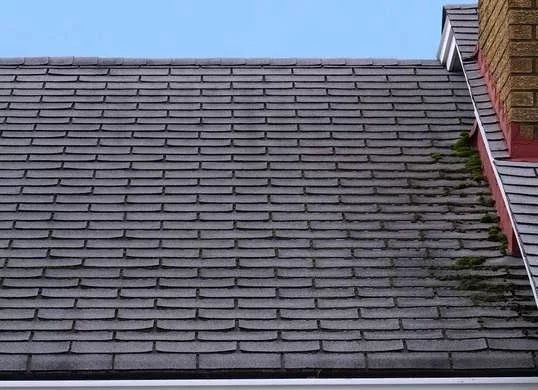 Cracked Shingles
When the harsh Indian summer sun continuously beats down on your shingles, it will cause them to fissure and crack over time. These cracks prevent the shingles from fully protecting your home from exposure to the elements. It will make your home more susceptible to leaks, which can cause irreparable damage to your interior. When you notice any cracks in your shingles, call a roofer to come out for an inspection.

Bald Spots Where Granules Should Be
Brand new shingles come with plenty of granules that help with fire resistance, protection from UV rays, and traction. When shingles lose their granules, they also lose function. If you notice that granules have been missing for so long that bald spots are beginning to form, you could need a roof replacement.
Curled Shingle Edges
When you notice that many of your shingles have started to curl inward, this indicates that they are getting aged and worn out. This becomes an issue when it starts to affect many of your shingles because then it will affect the structural integrity and function of your roof.

Aged and Worn
Simply put, your roof needs replaced when it has exceeded its lifespan. Contact your local roofers at DONE RITE to assess whether your roof needs replaced. We will be able to assess your roofing materials and whether they need to be fully replaced or they can be repaired with simple changes.
Dark Streaks
Dark streaks on your rooftop indicate areas where mold growth has spread. When this issue becomes rampant, you will likely have multiple dark streaks throughout your roof. Even though this may be cleaned and won't harm the roofing materials, it can never be fully removed and it will create a permanent eyesore on your home.

Moss Growth
On older roofs, moss can begin to grow in the cracks of the shingles. This could potentially create many water issues because moss absorbs water. Moss can be removed, but this is a difficult task and it also does not prevent additional moss from growing back. You will want to call roofers at DONE RITE to inspect your roof if you notice any moss growth.
These are just a few of the signs that your roof needs to be replaced soon. As roofers in central Indiana, DONE RITE pride ourselves on our quality roofing services and expertise we bring to the job.
Read our blog and call DONE RITE your local Indy roofing contractors for a FREE no-obligation inspection and quote. We will discuss with you, how to protect your home.
Don't confuse use with copycats. We're in the RED trucks.
And remember.
The job's not done unless it's DONE RITE!