* Roof Replacement Price Match Guarantee! *
Expert Asphalt Shingle Roofing Services in Indiana
Asphalt shingle roofing is among the foremost common roofing systems for residential and commercial properties in Indianapolis
At DONE RITE Remodeling & Roofing, we provide professional asphalt shingle roofing services in Indianapolis and the surrounding areas.
Whether you need installation, maintenance or repair of your asphalt shingle roof, we'll lookout for your home's roofing needs. We've got experience with all kinds of asphalt shingles and will show you all available colors, brands, and designs to select from to fit your unique needs. From 3-tab to architectural shingles, you'll rest assured we'll assist you n the selection of the kind of shingles to provide your home a top quality roof without breaking the bank. All asphalt shingles installed on your roof come from certified manufactures offering lifetime warranties, like the Owens Corning Oakridge Architectural shingles.
Our roofing contractors have decades of experience within the installation, inspection, maintenance, and repair of asphalt shingle roofing. We are fully licensed, bonded, insured, and trained to finish your roofing project. That's precisely the rationale behind our company's loyal customer base. We at DONE RITE Remodeling & Roofing offer designer asphalt shingle roofing solutions using state-of-the-art equipment. All tools used are reliable and safe to provide your peace of mind for the project. We are confident that our team's professionalism and friendly staff will not just only meet, but exceed your expectations.
We at DONE RITE Remodeling & Roofing pride ourselves in our collaborative working approach. Developing long-term customer relationships is a big component of our business. Our roofing team offers you an expert, yet personal approach to your shingle roofing project needs. We hear your suggestions and then formulate an efficient blueprint to offer you the most effective possible results for your residential shingle roof.
Aside from a timely and informative estimating process and our asphalt shingle roofing services, you'll be able to expect years of protection for your home.
Above all, our team at DONE RITE Remodeling & Roofing is accessible all hours just in case of an emergency. Call us now at (317) 882-2770 for a free asphalt shingle roofing estimate.
DONE RITE

Asphalt Roofing Slideshow Gallery

1 / 18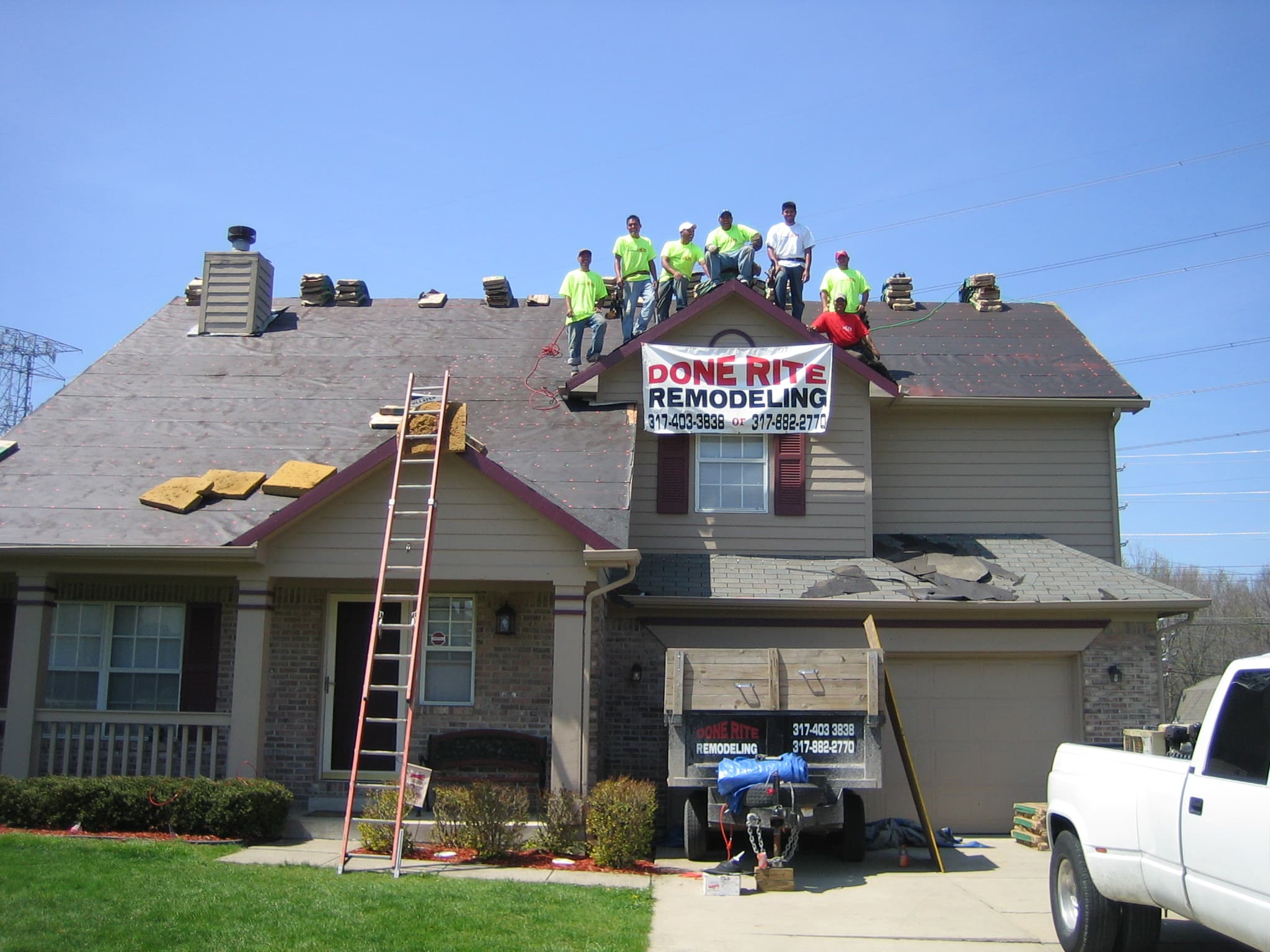 2 / 18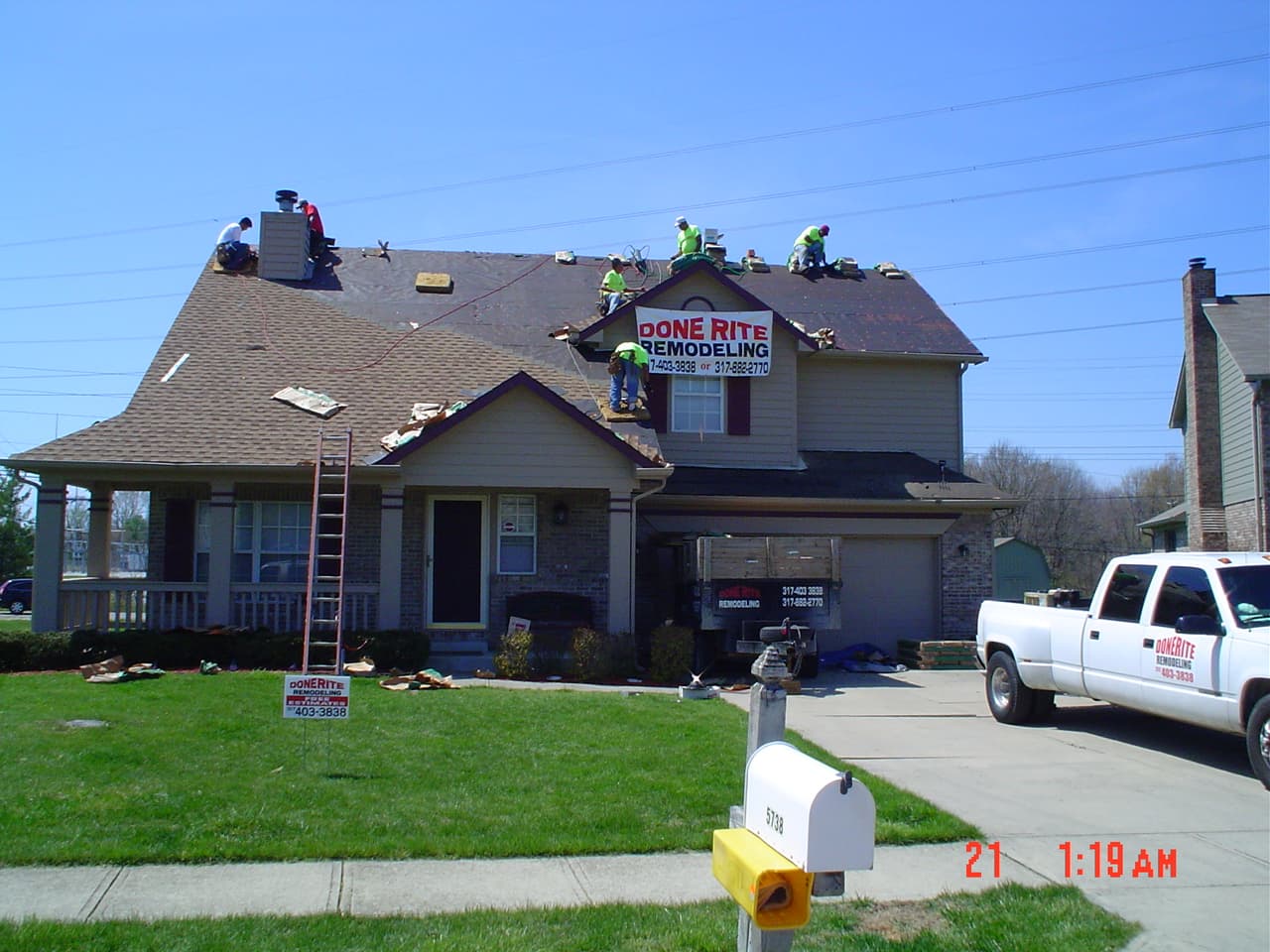 3 / 18
4 / 18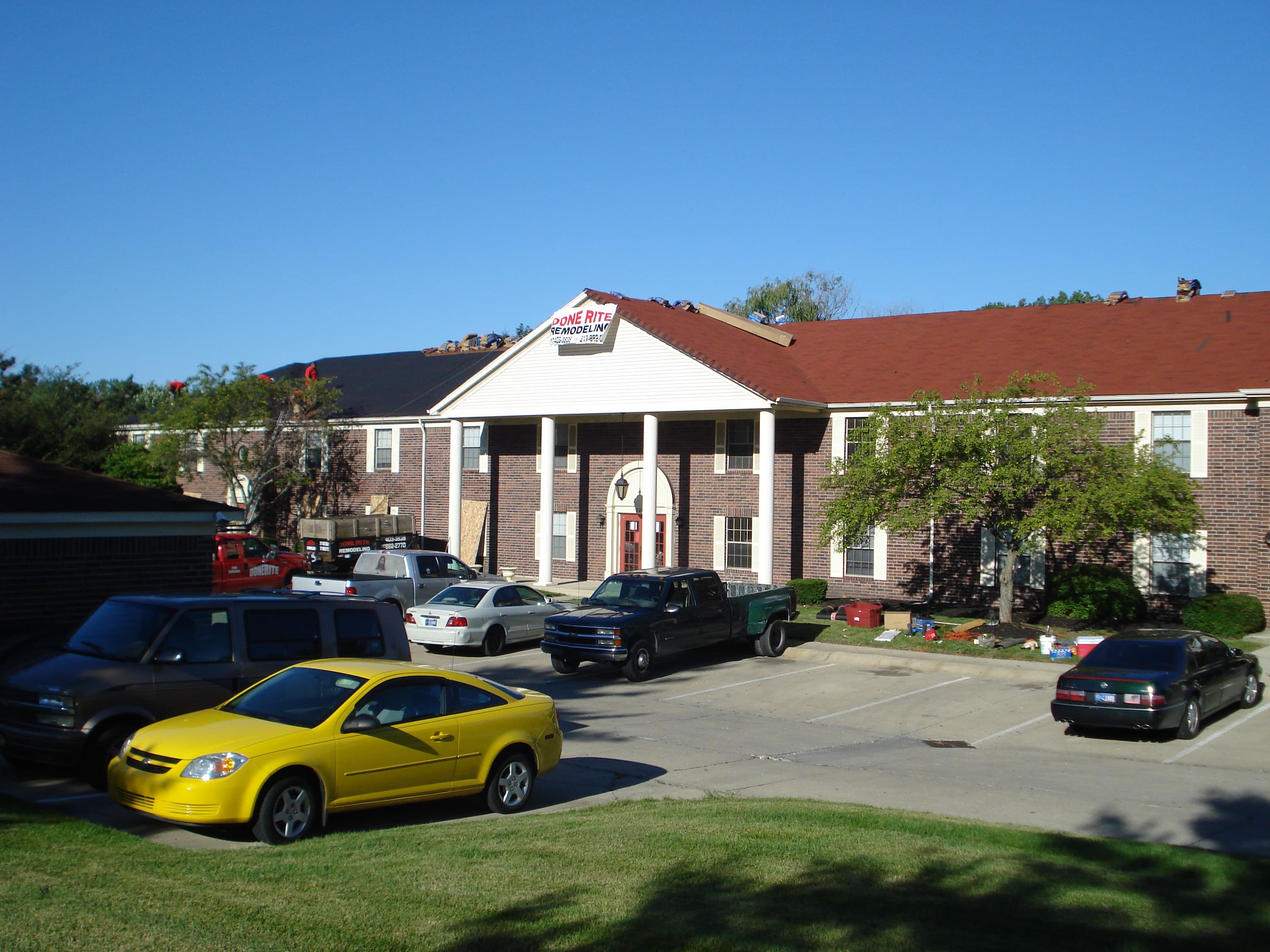 5 / 18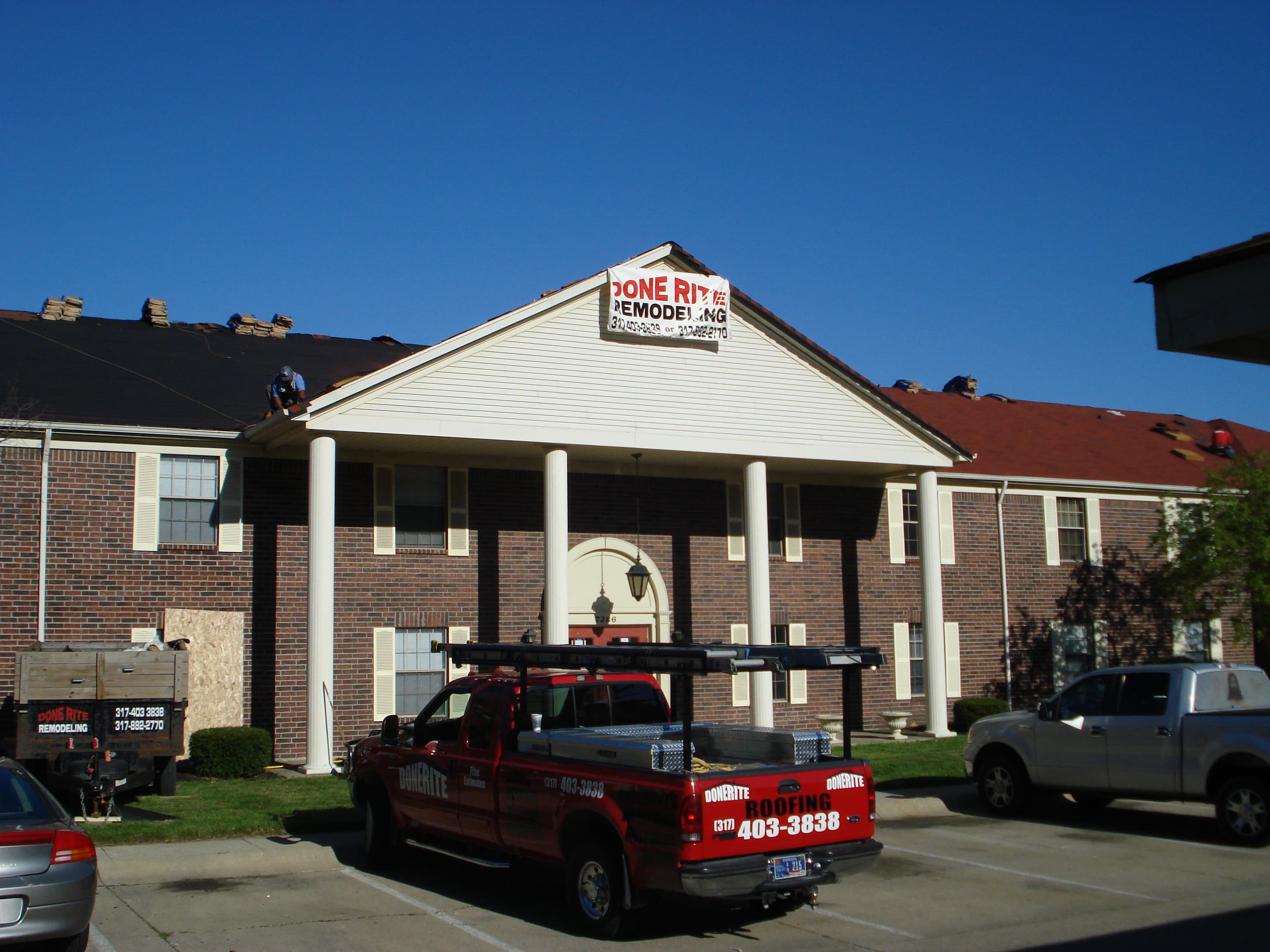 6 / 18
7 / 18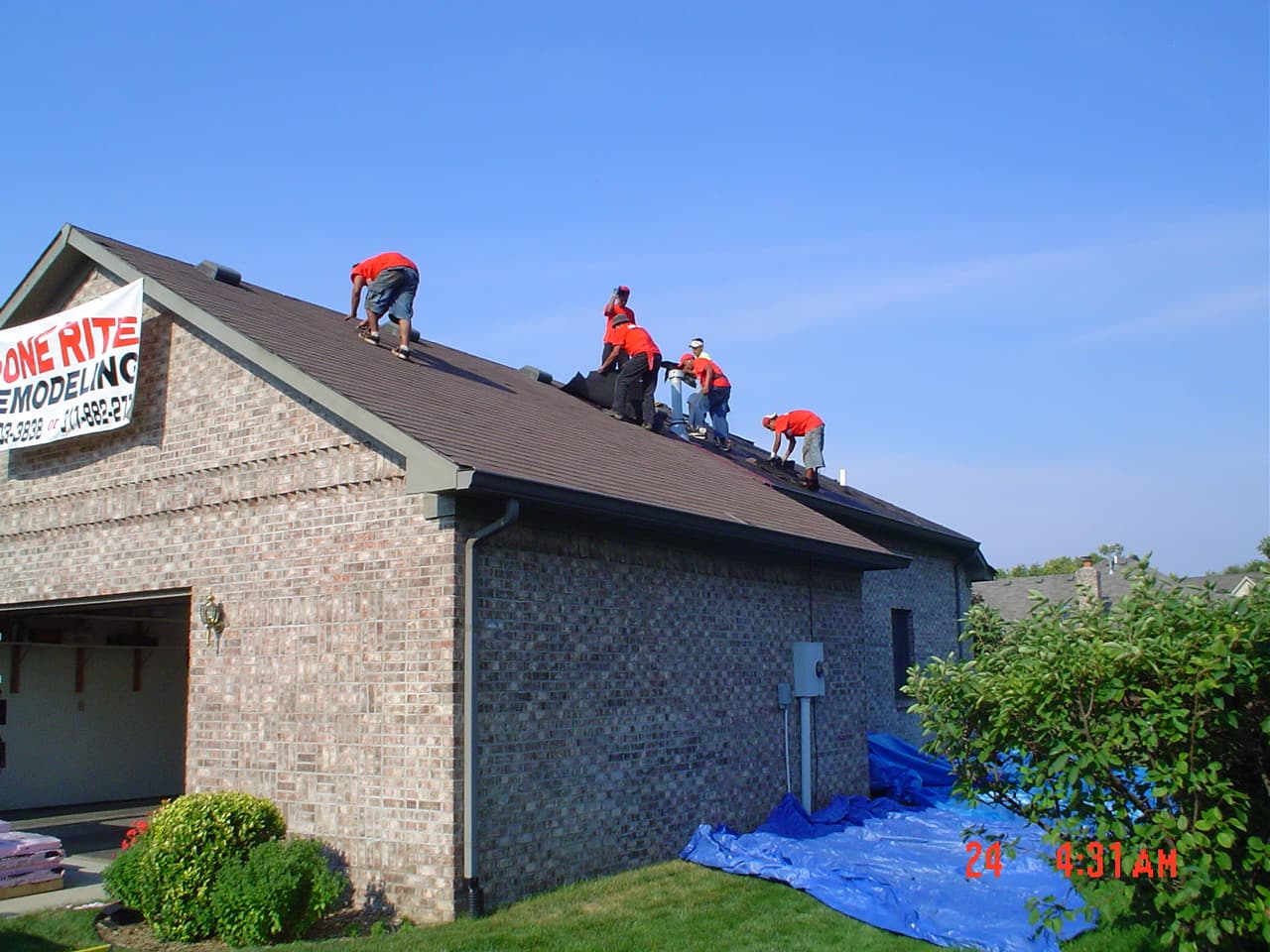 8 / 18
9 / 18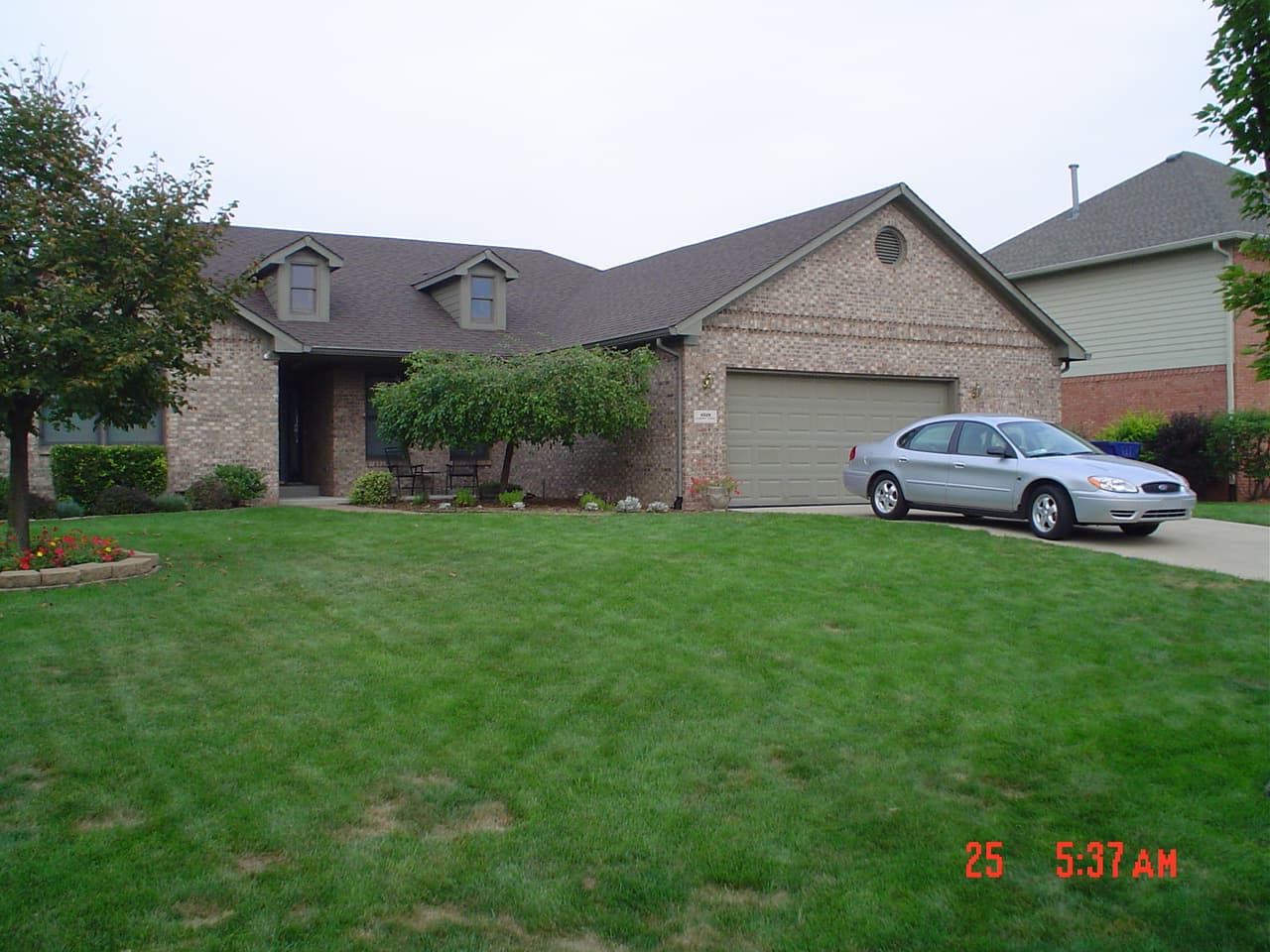 10 / 18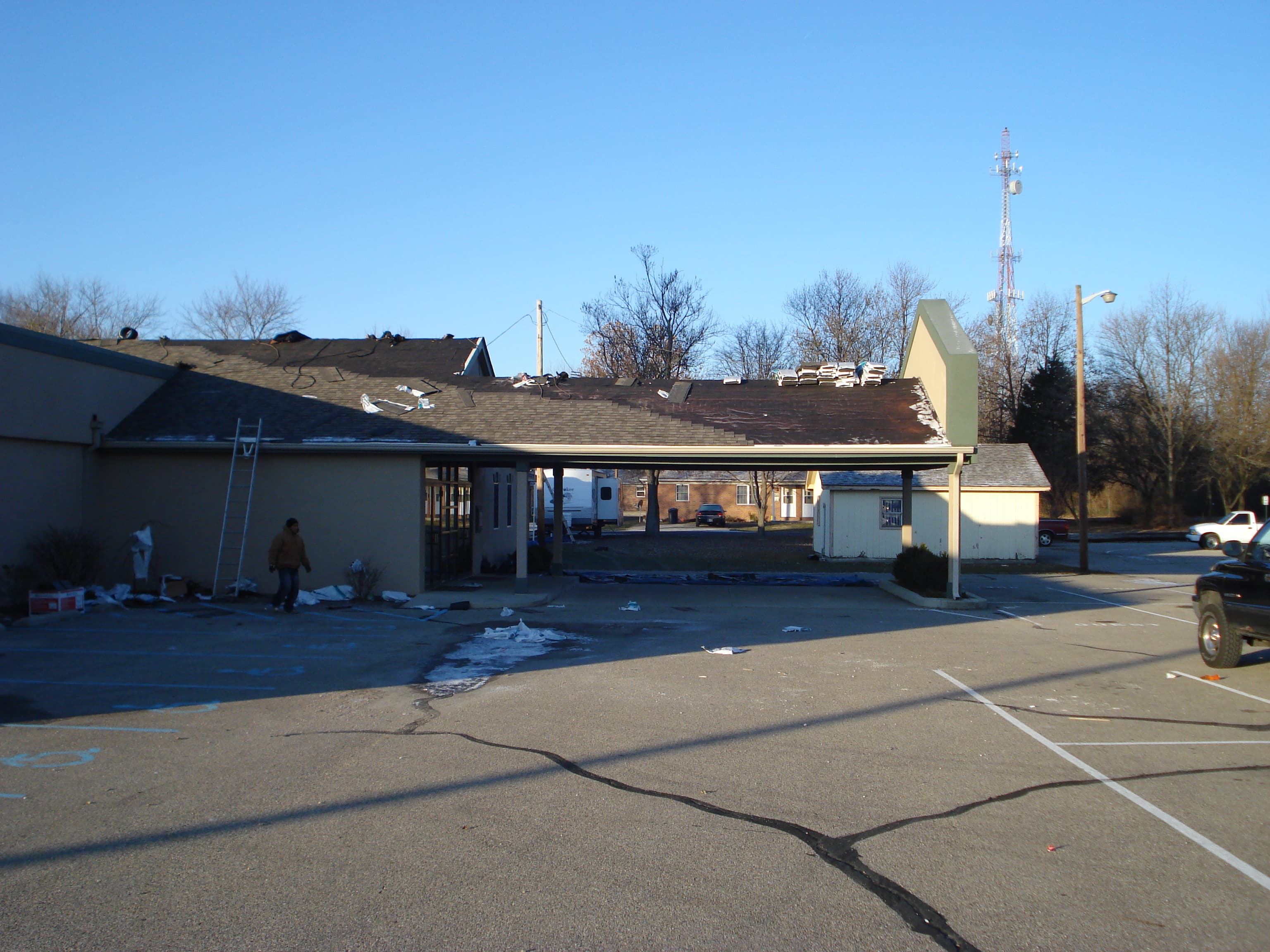 11 / 18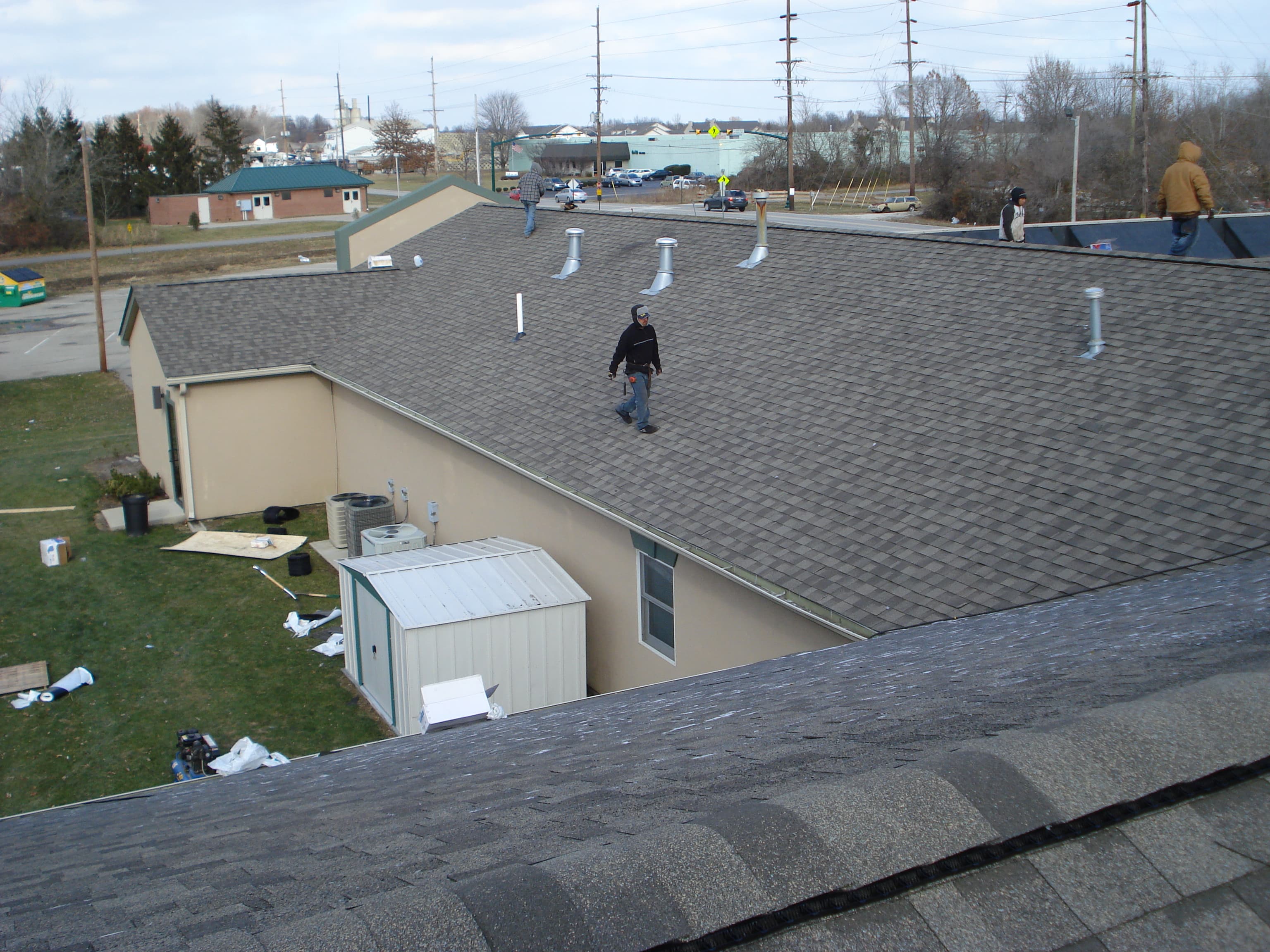 12 / 18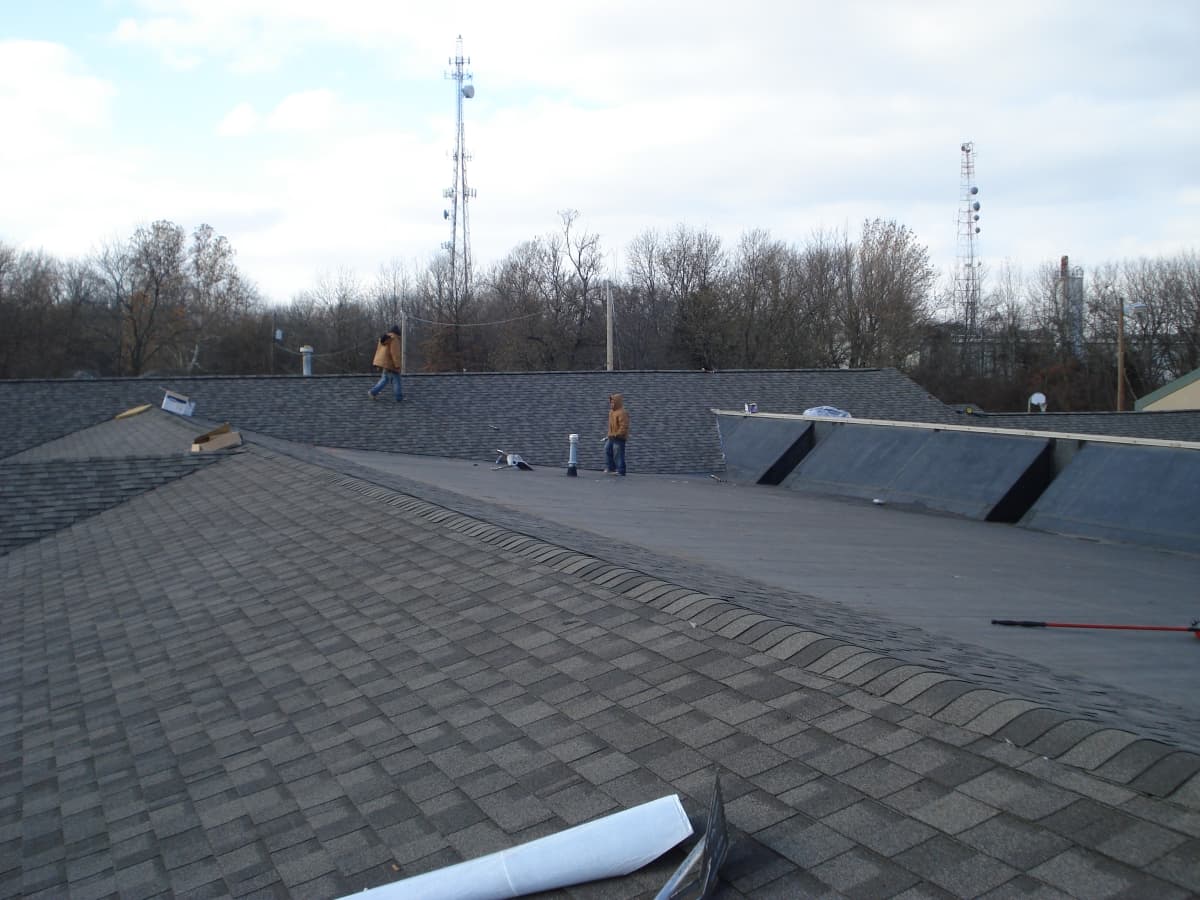 13 / 18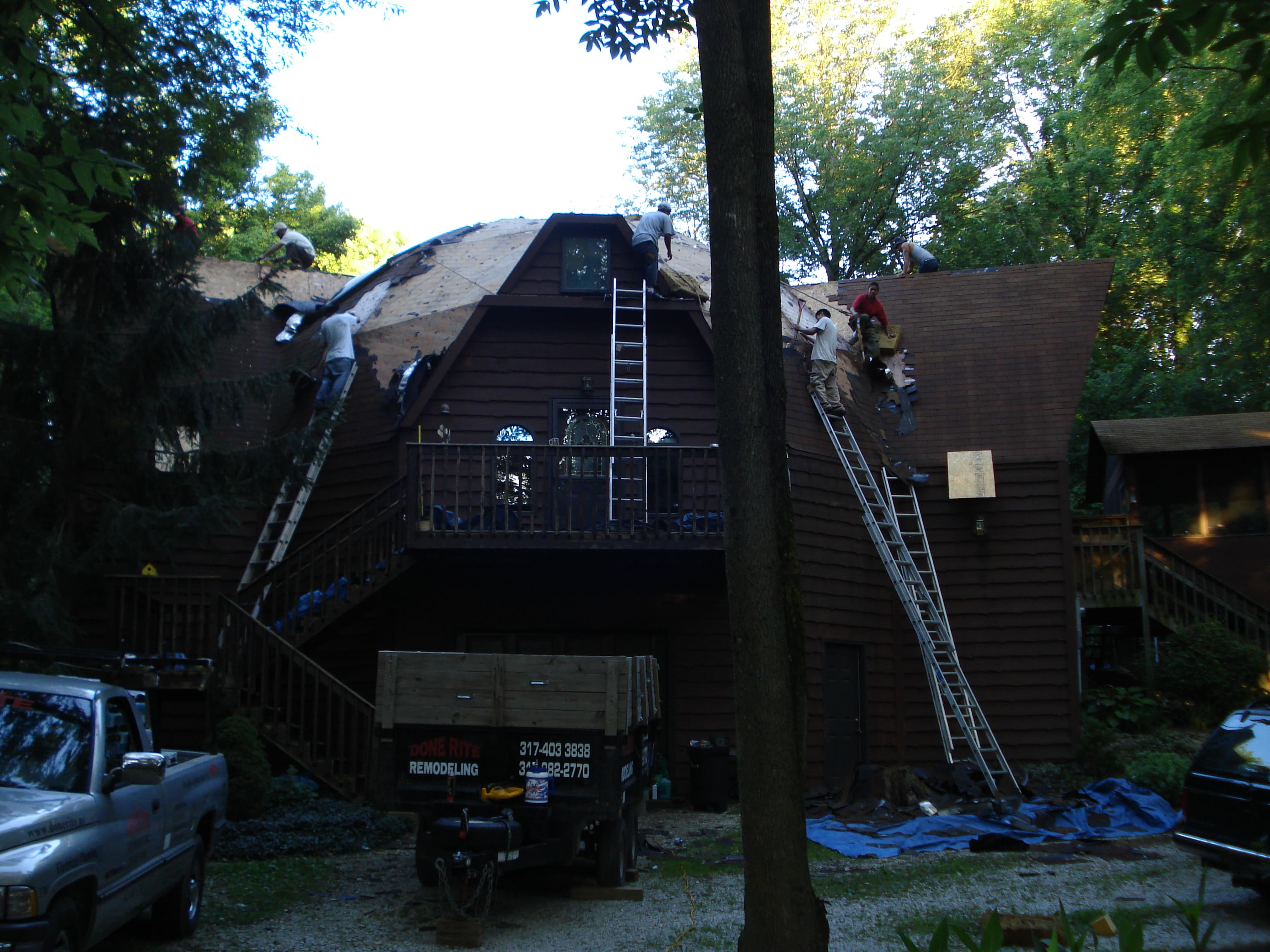 14 / 18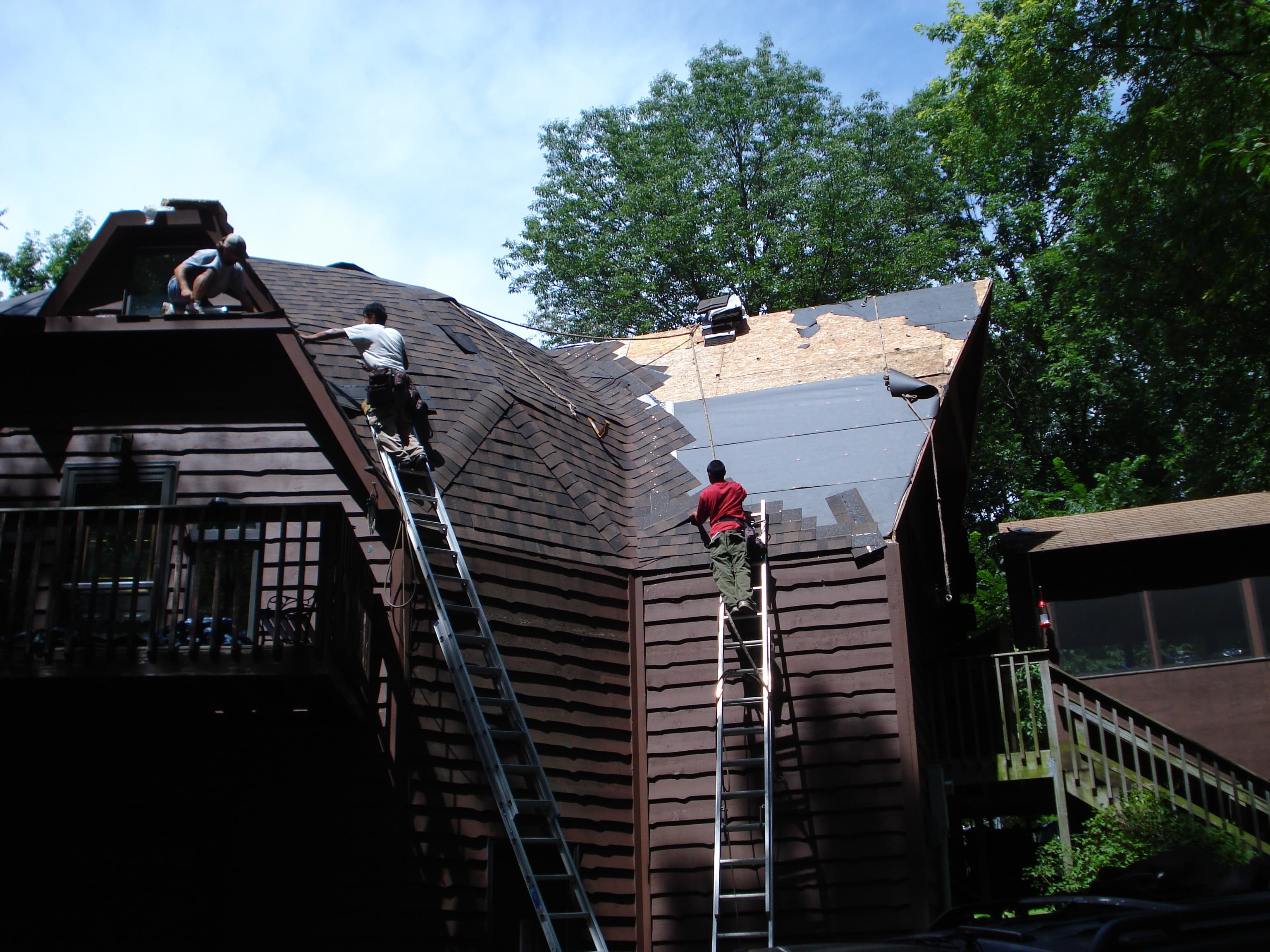 15 / 18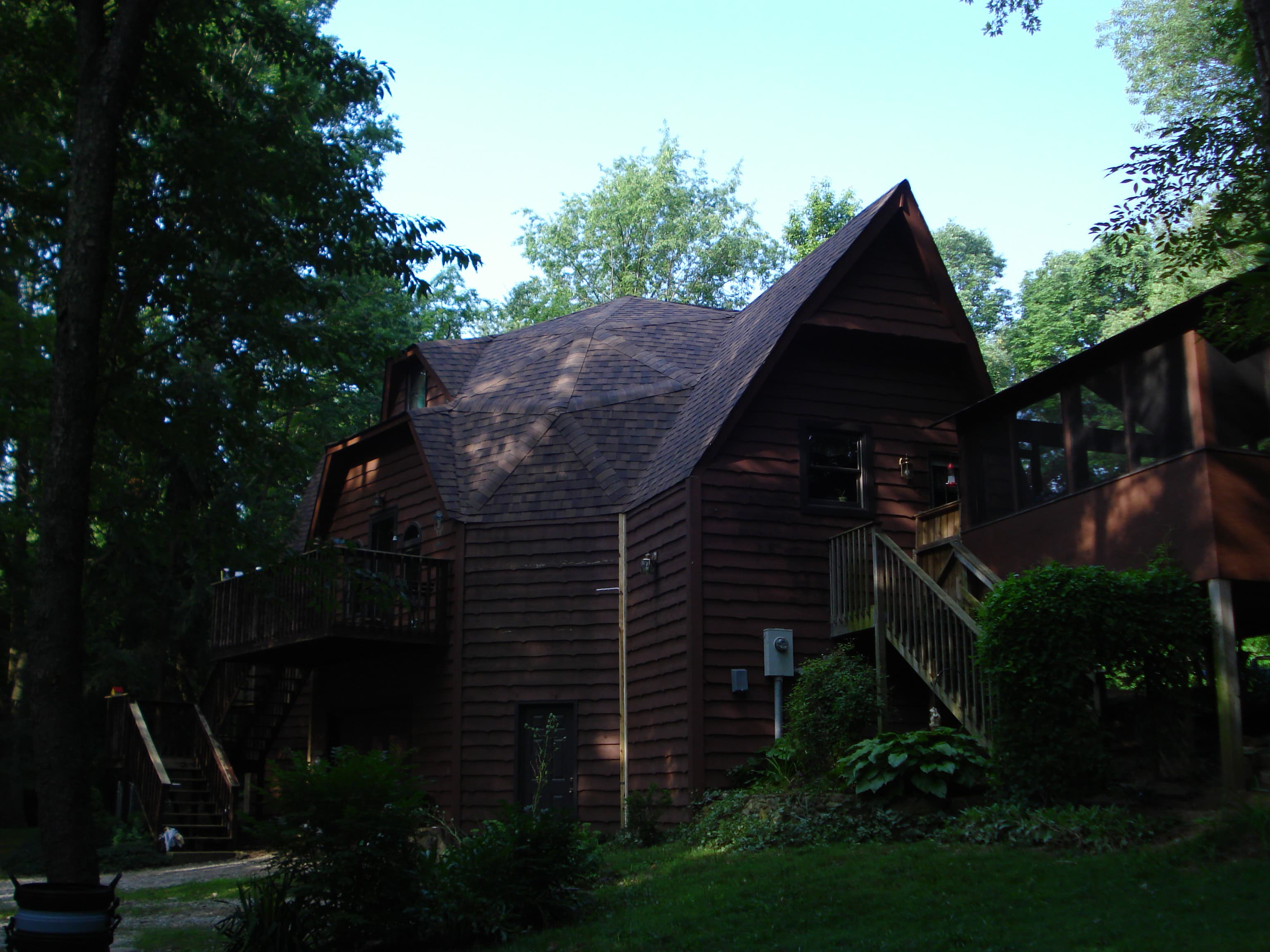 16 / 18
17 / 18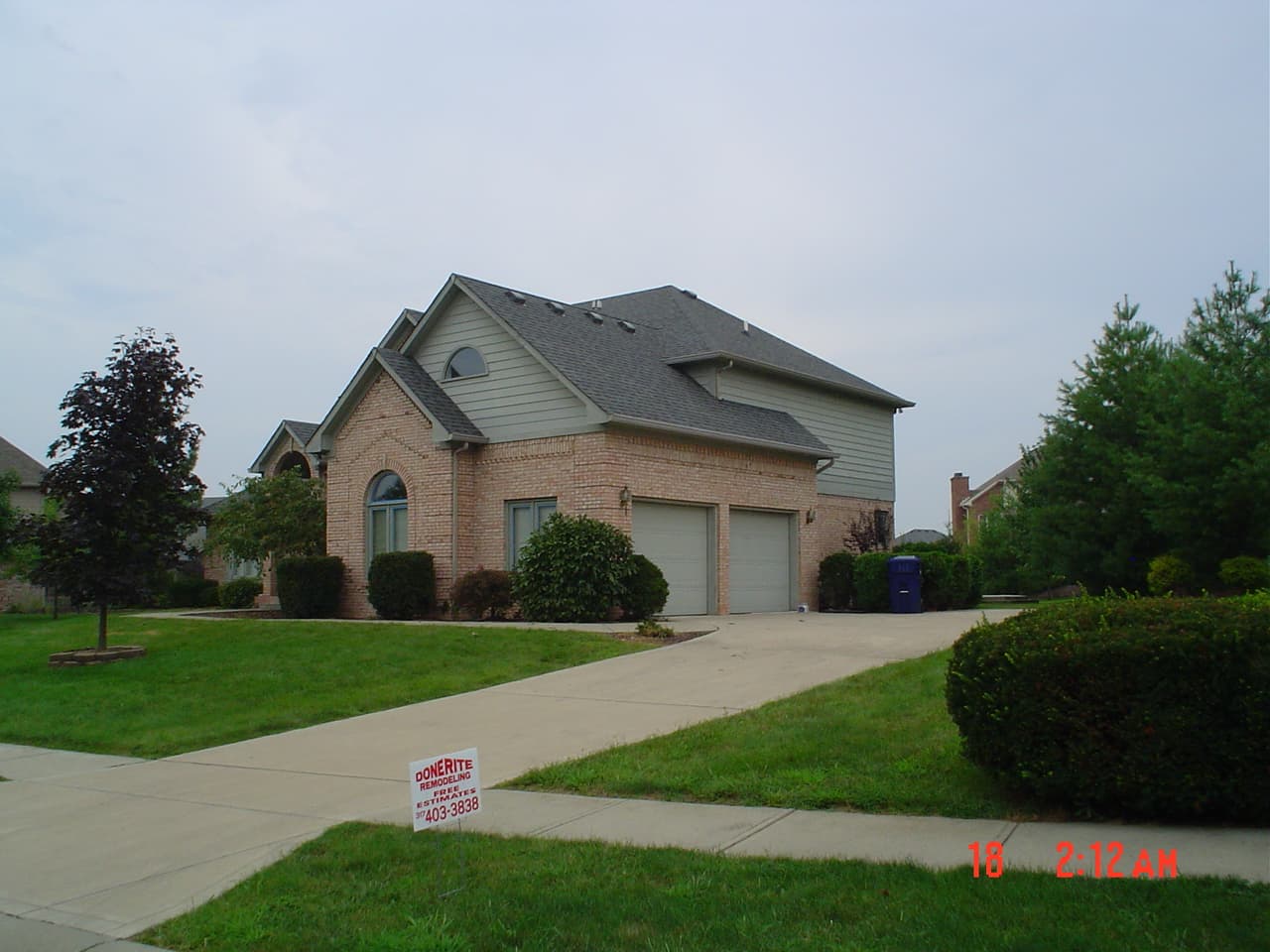 18 / 18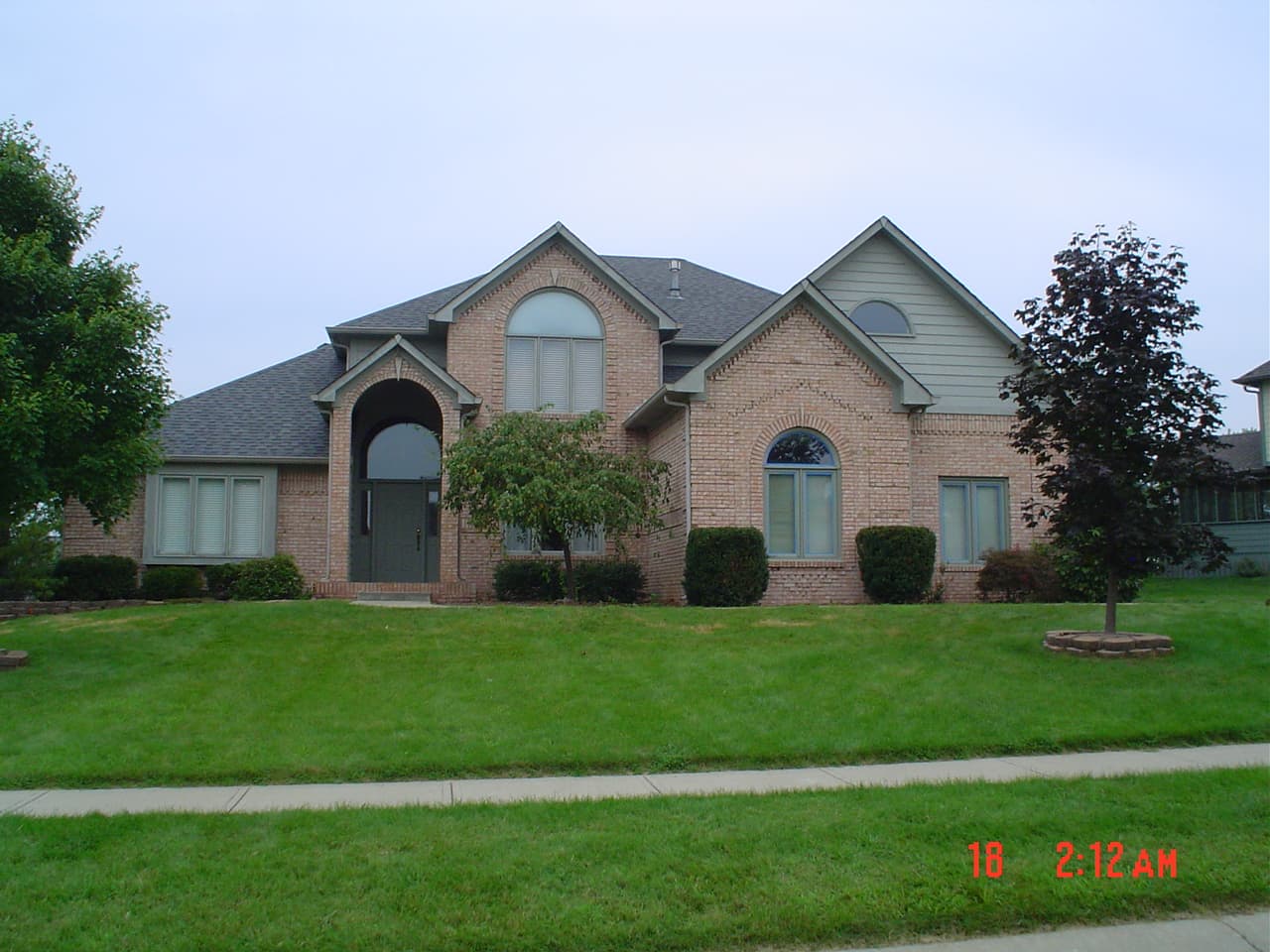 ❮
❯
Click on
DONE RITE
Remodeling & Roofing Slideshow Gallery thumbnails below or scroll with arrow(s) above.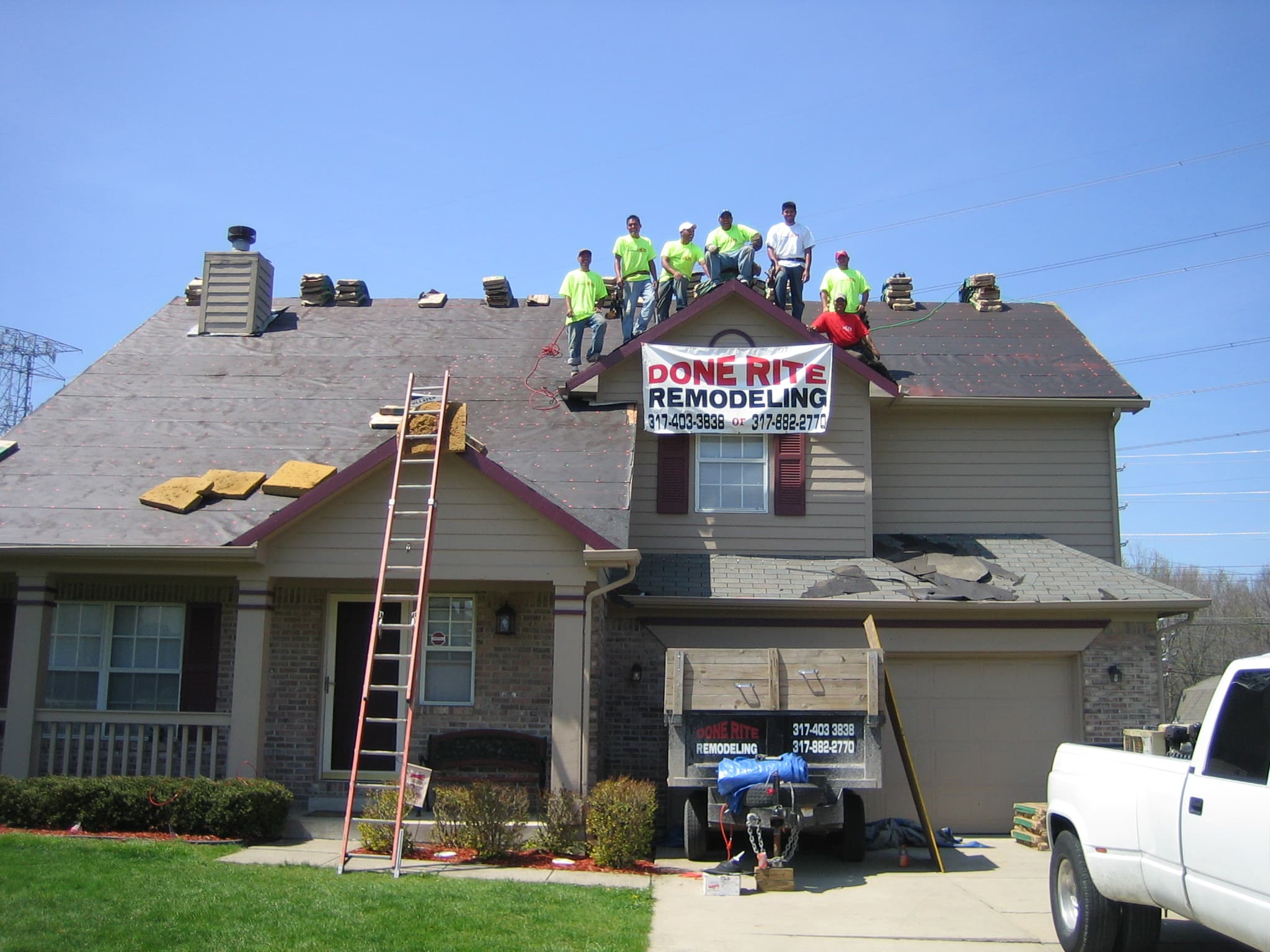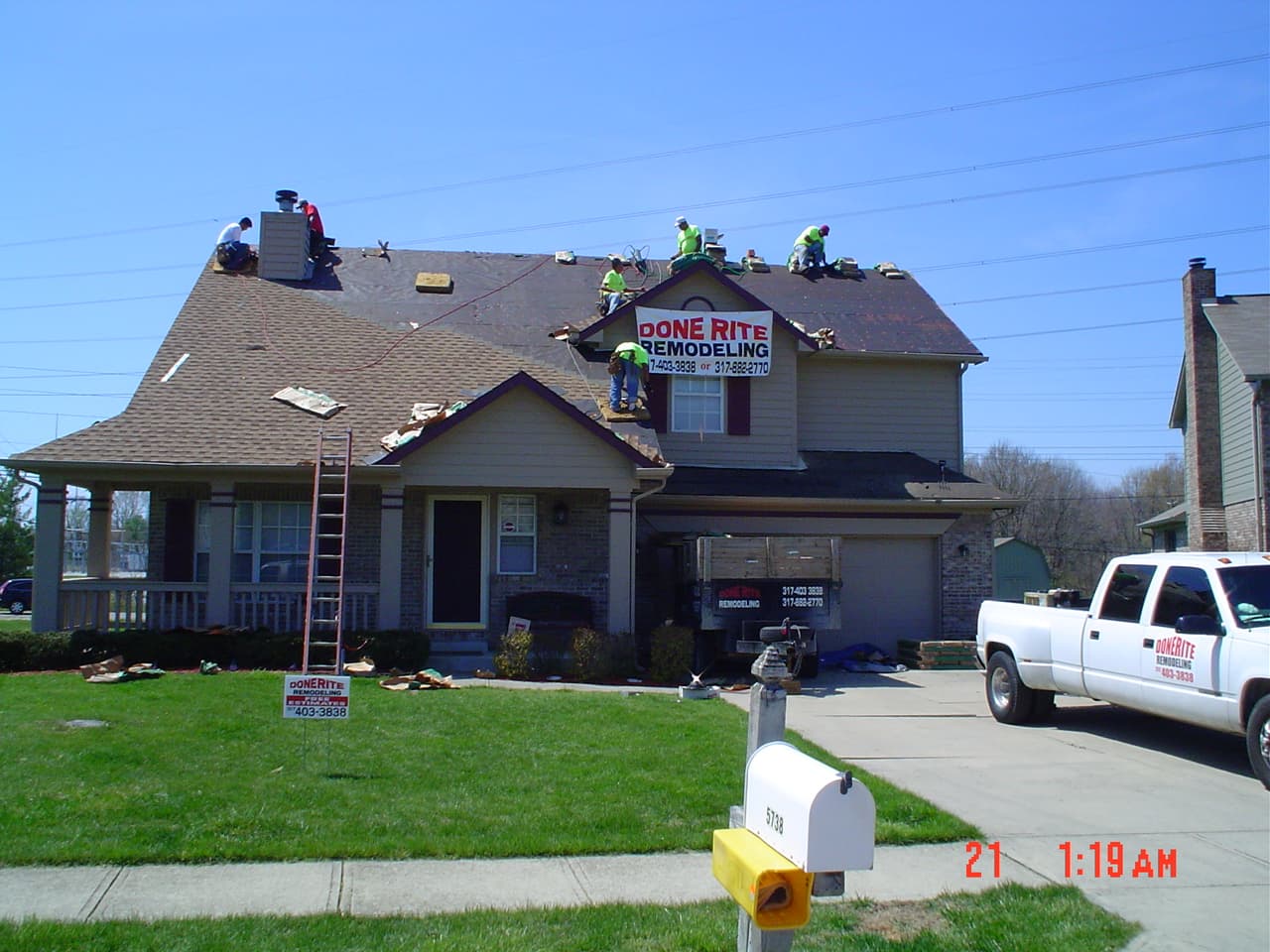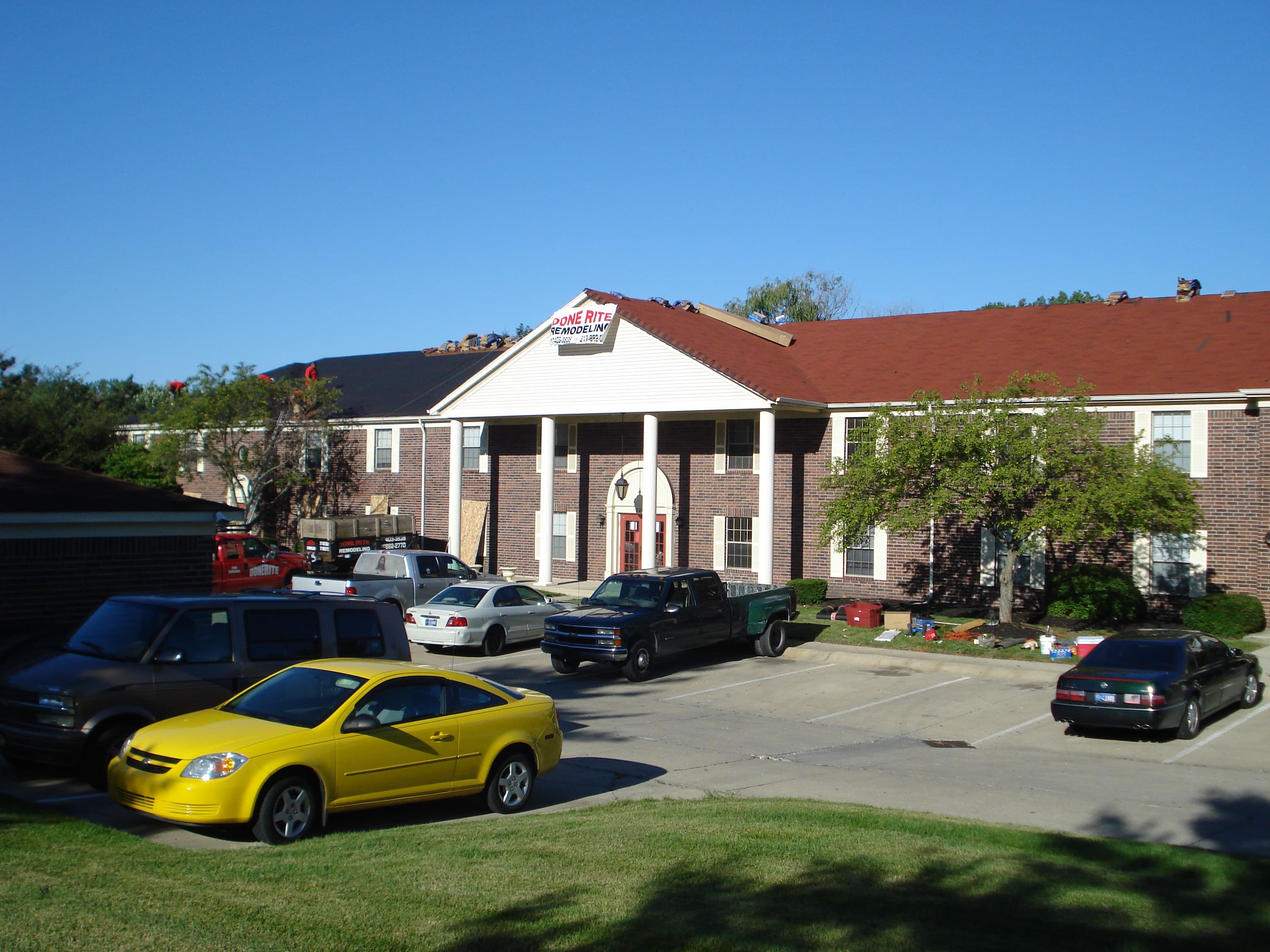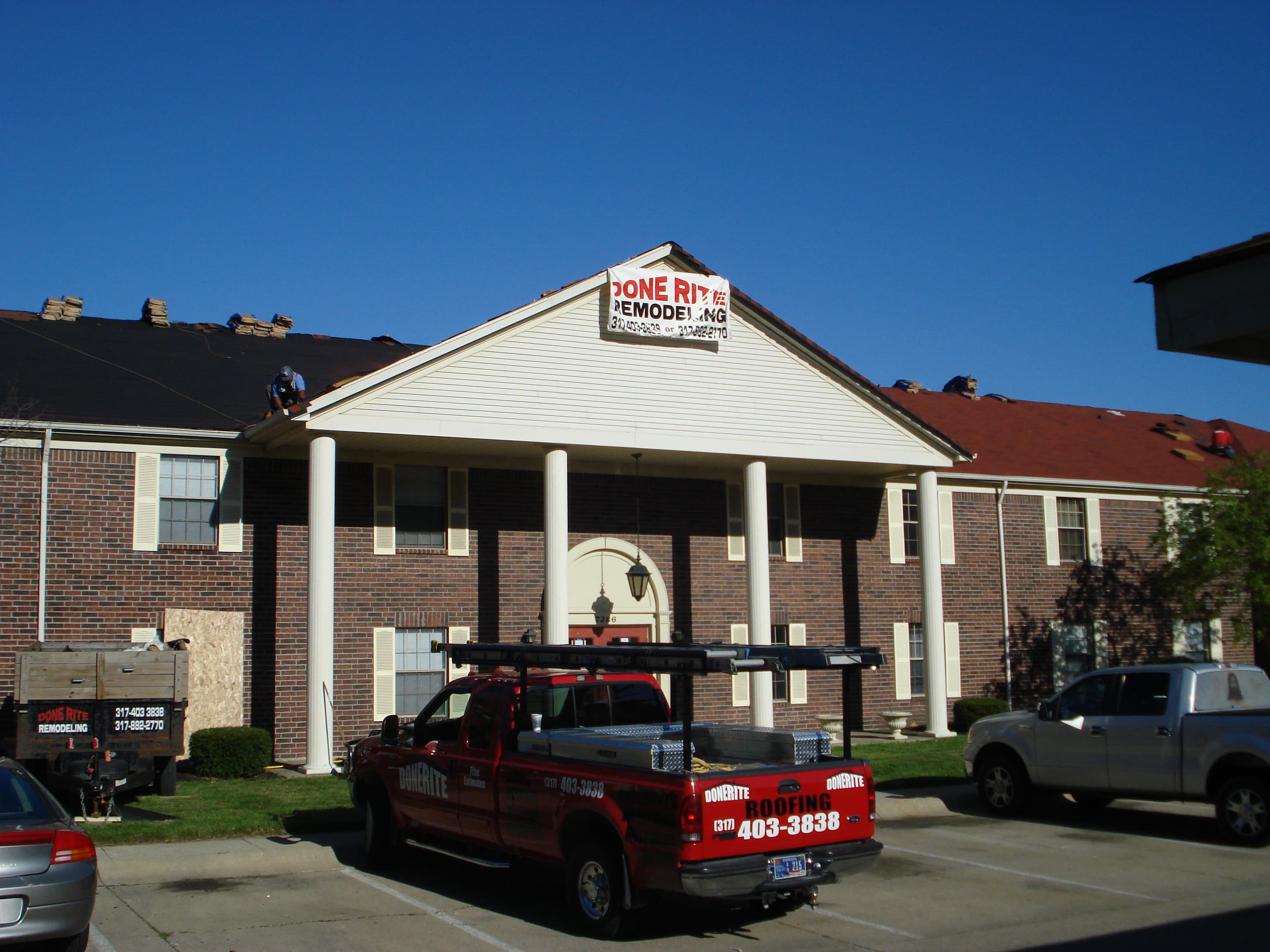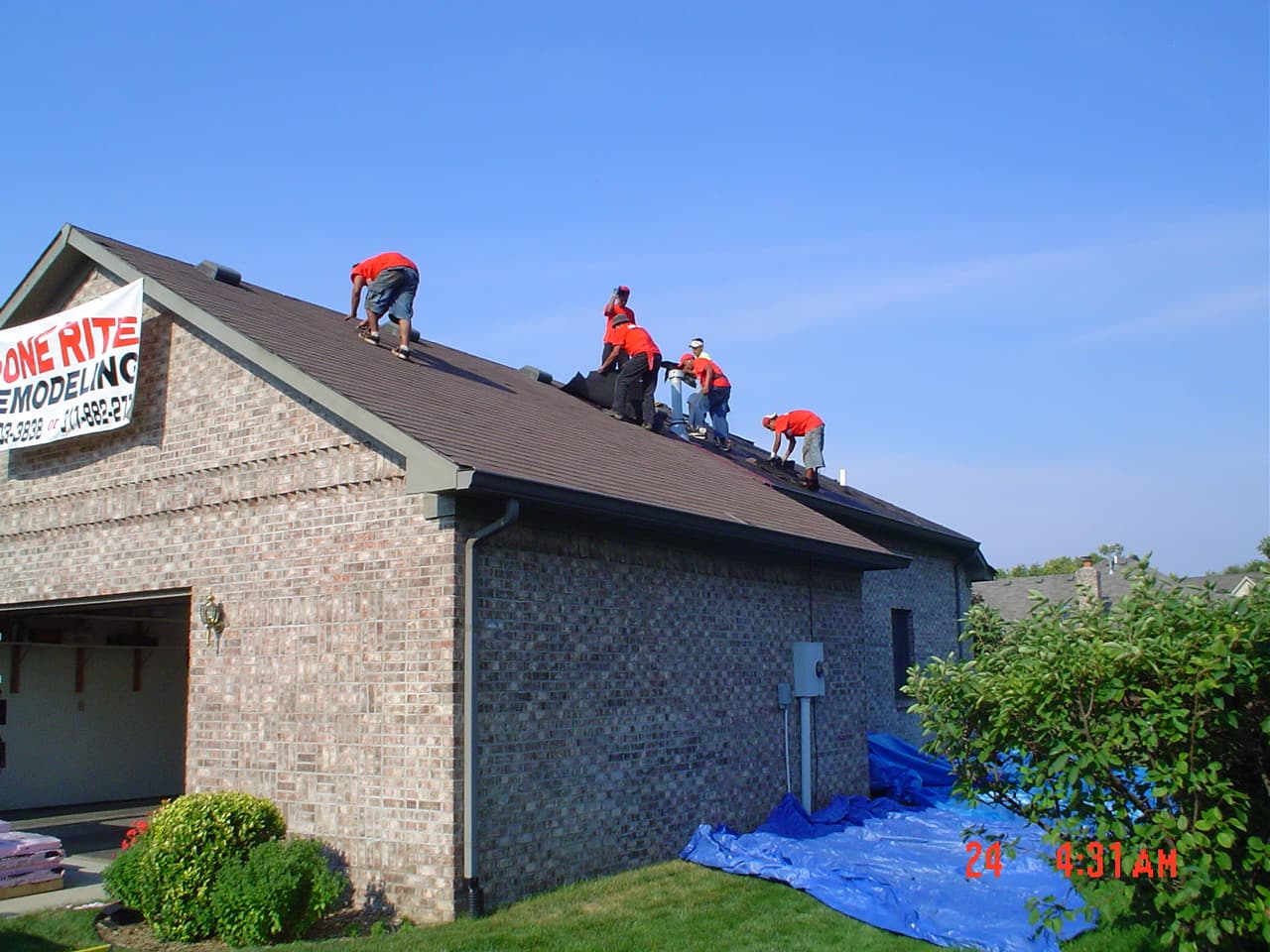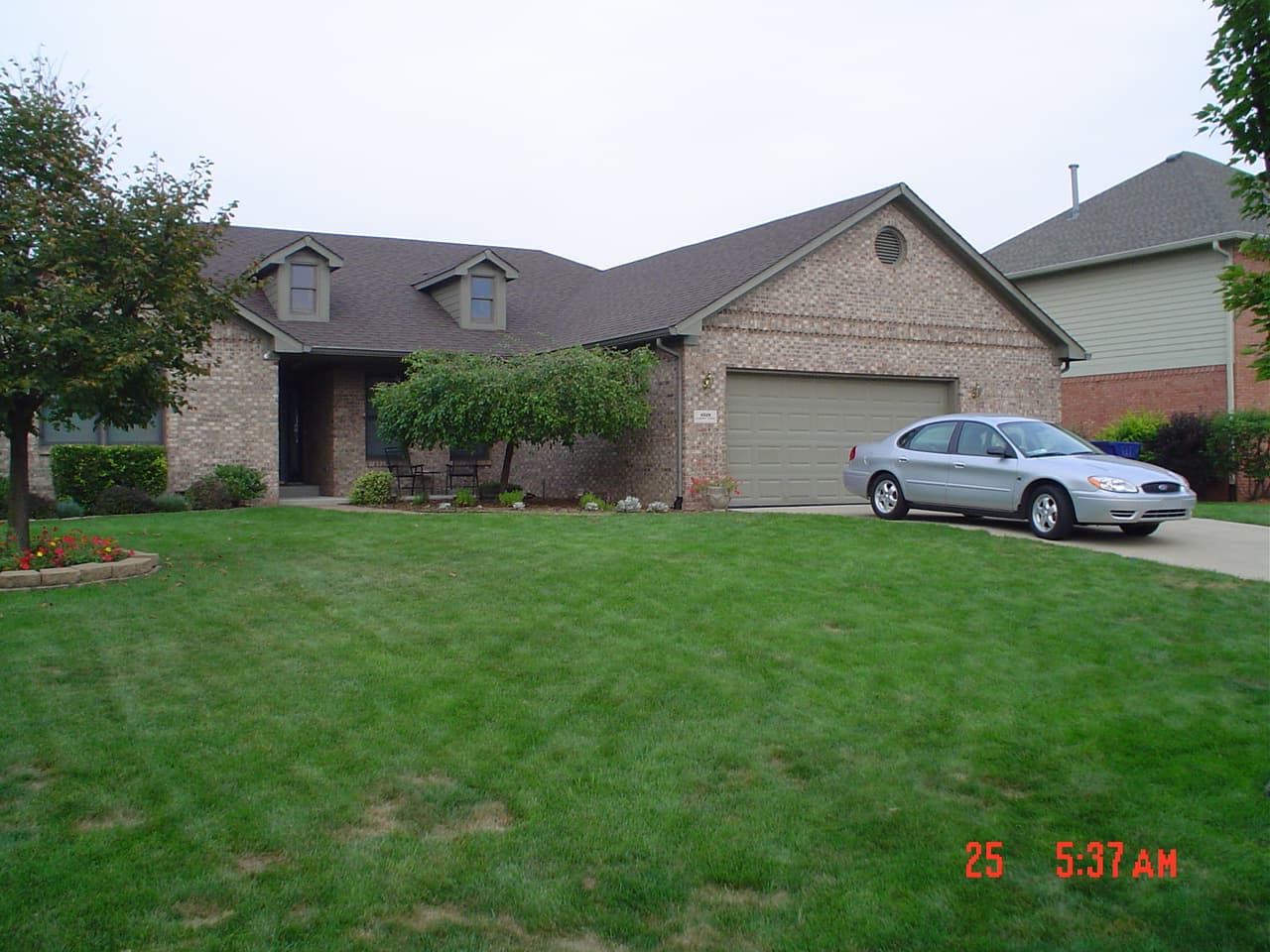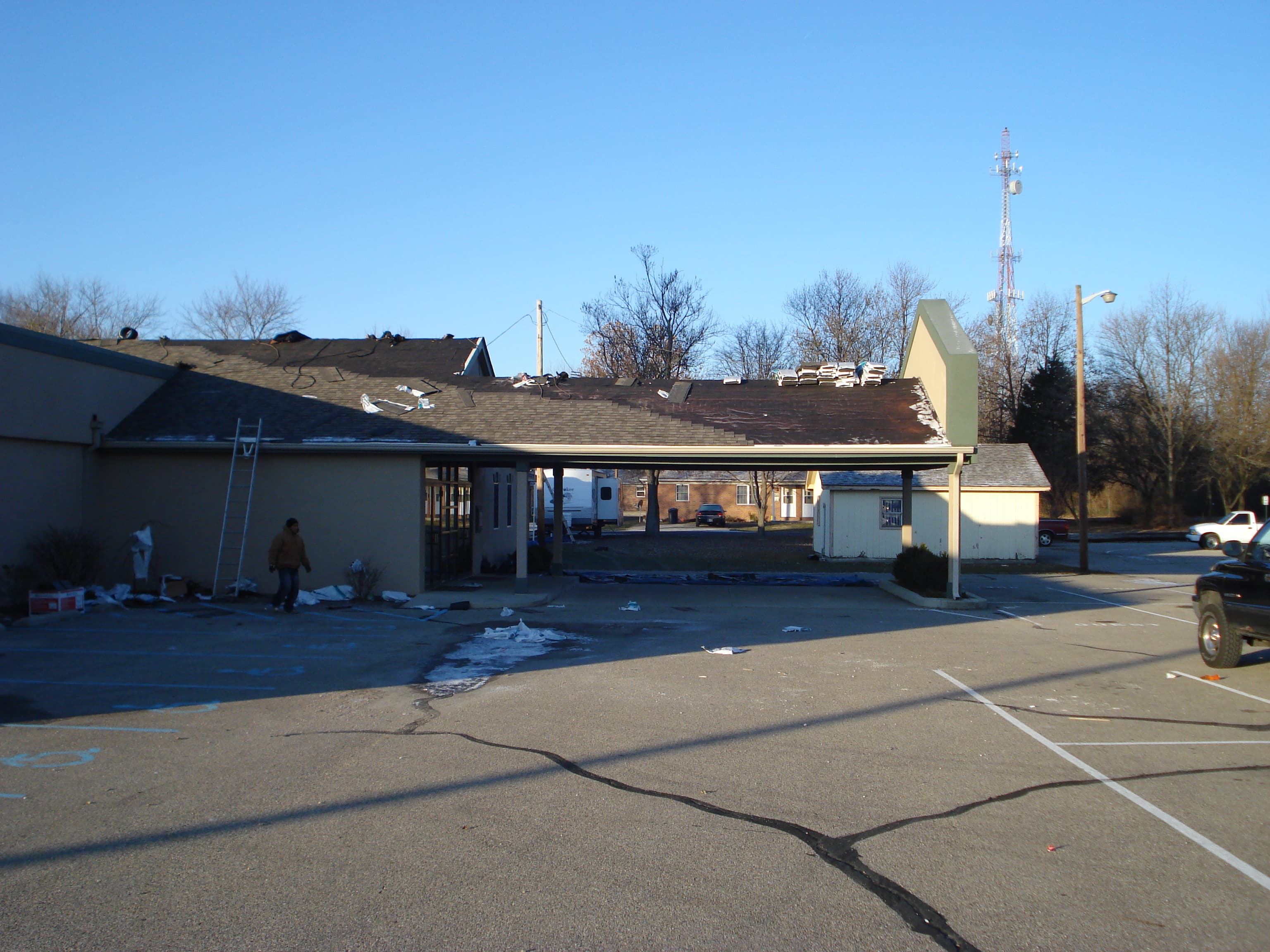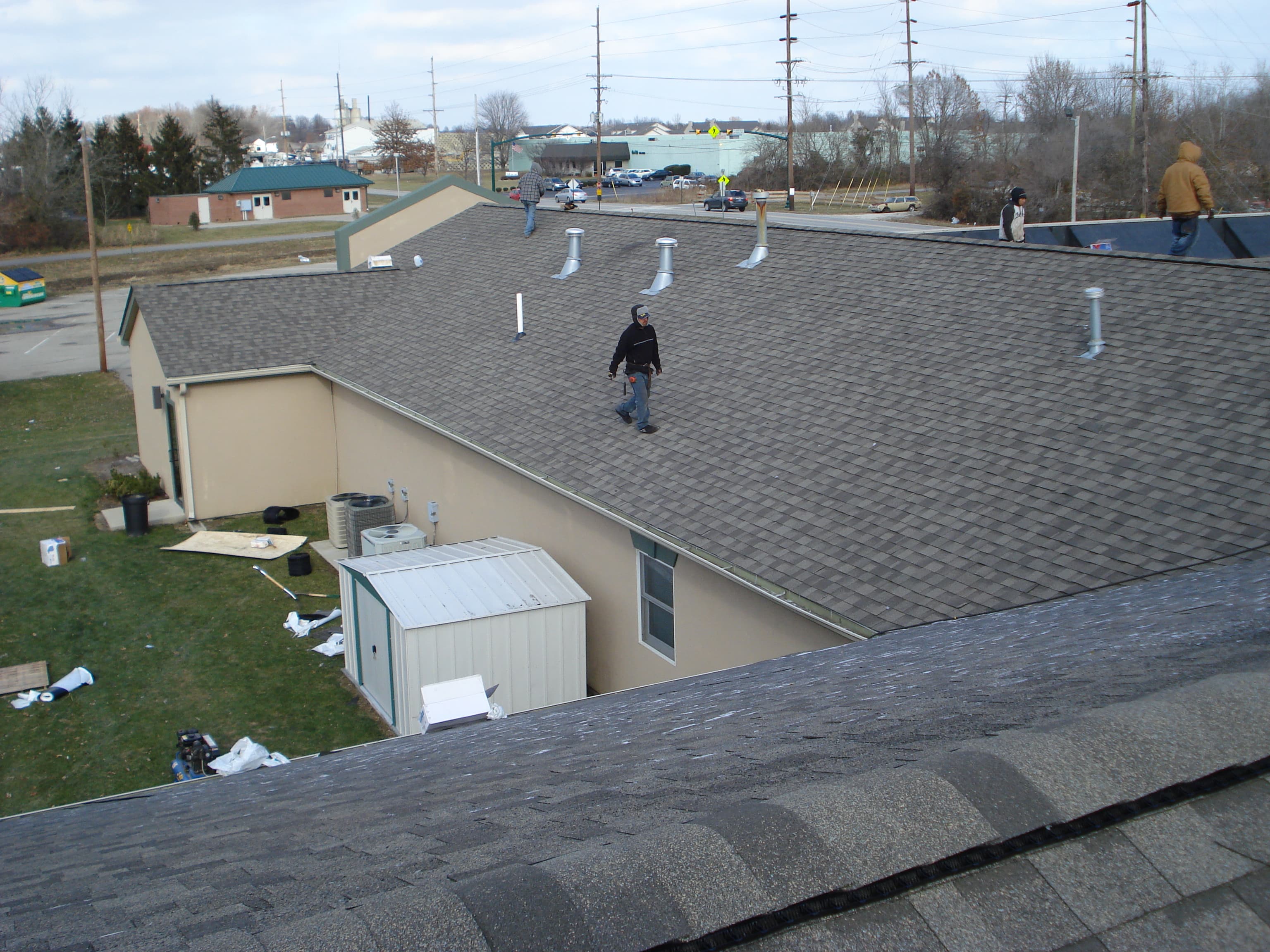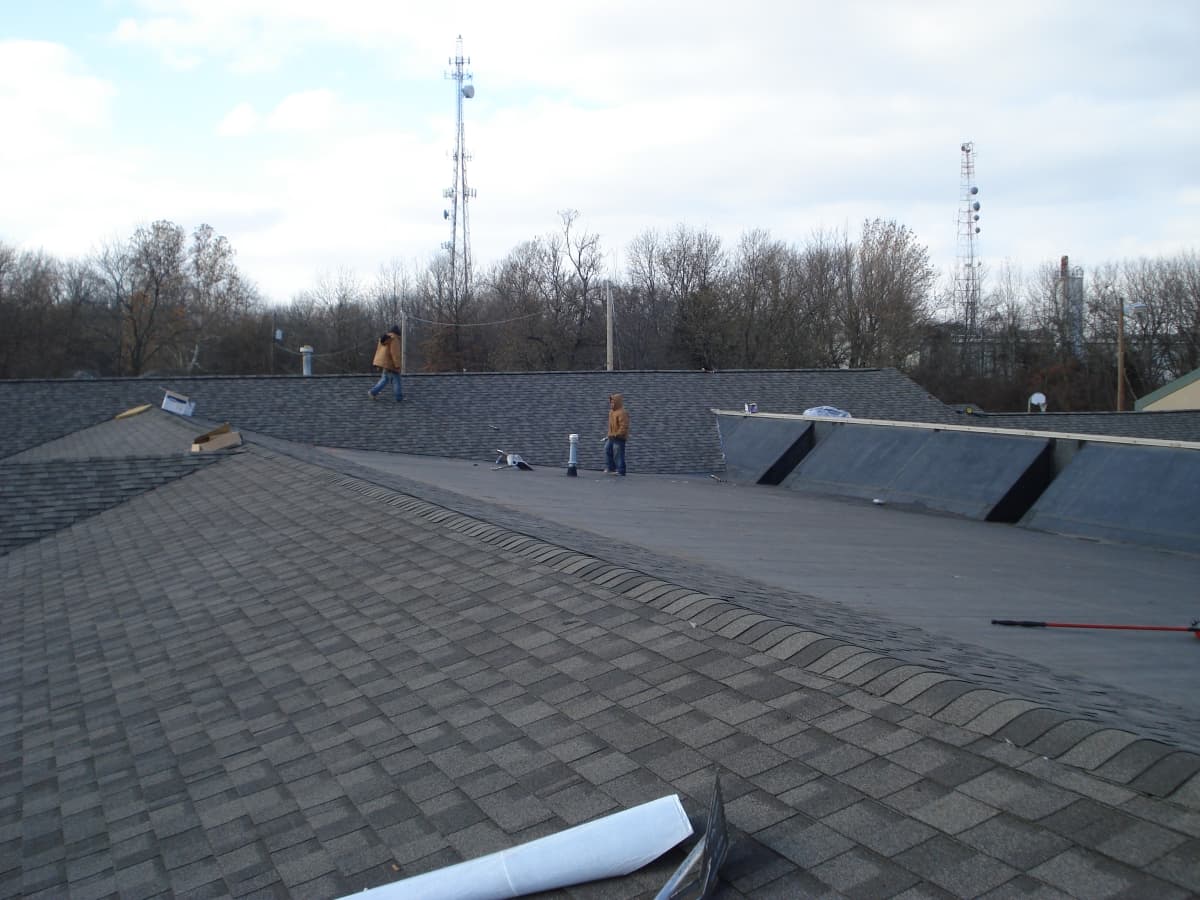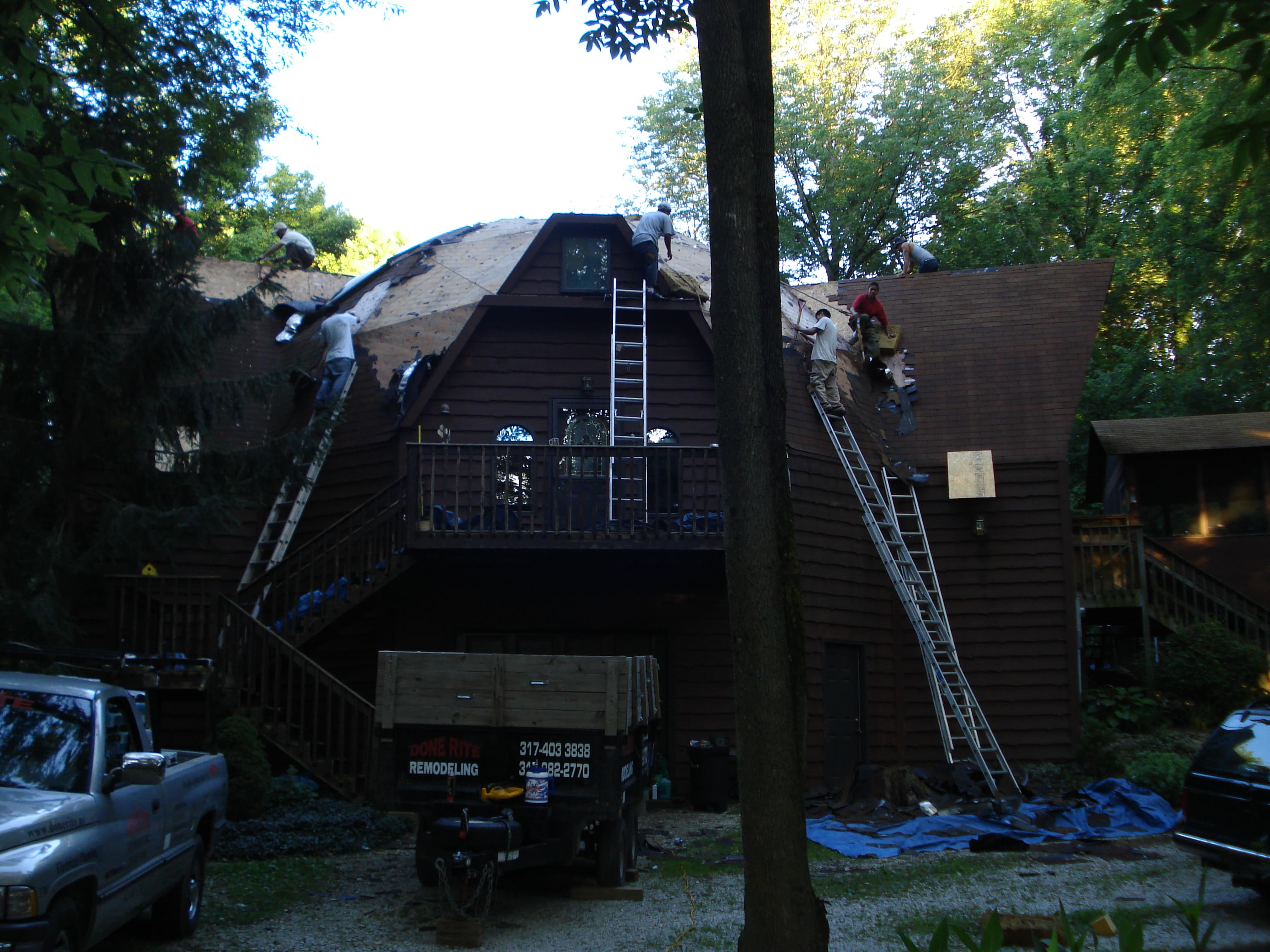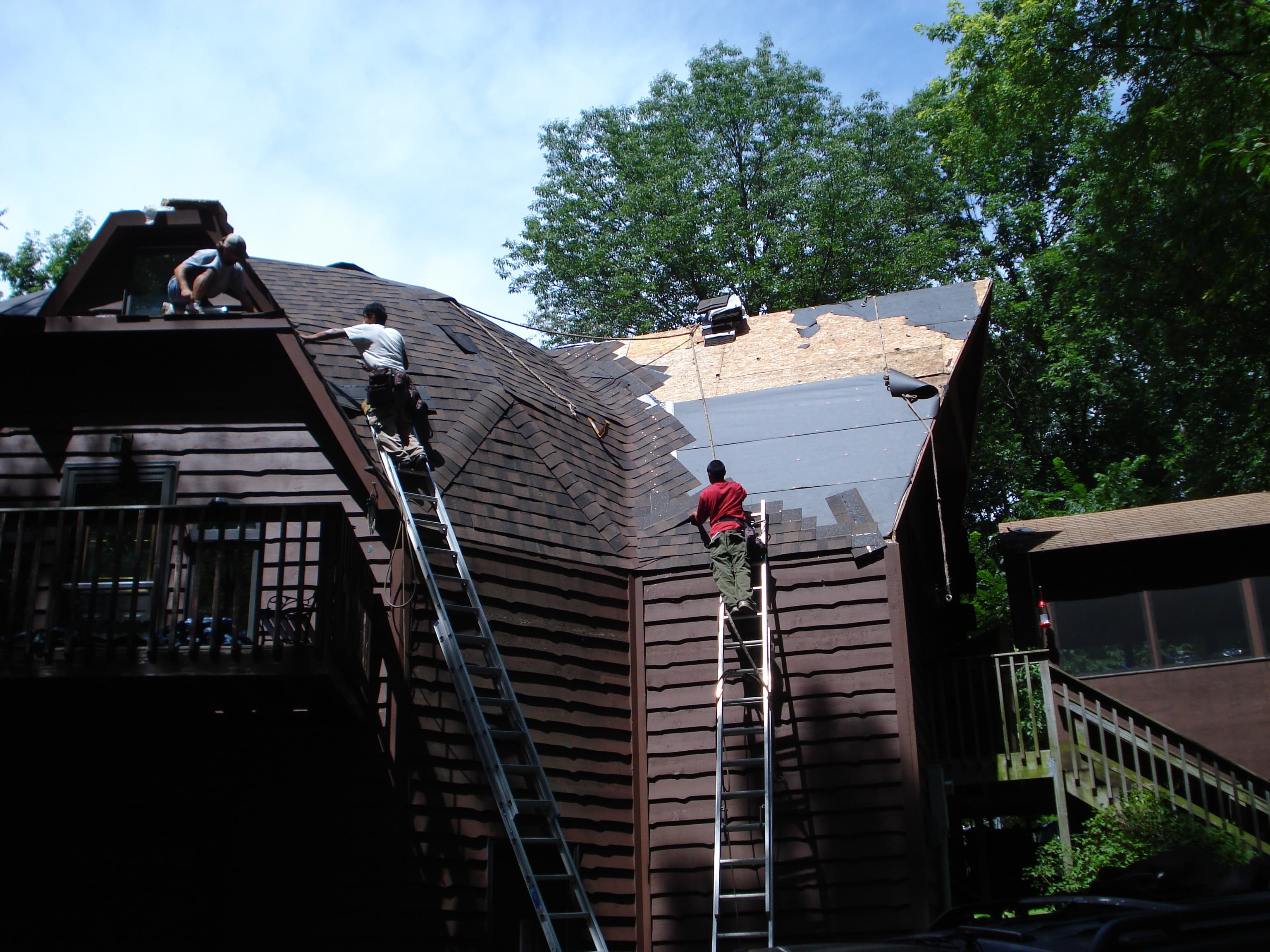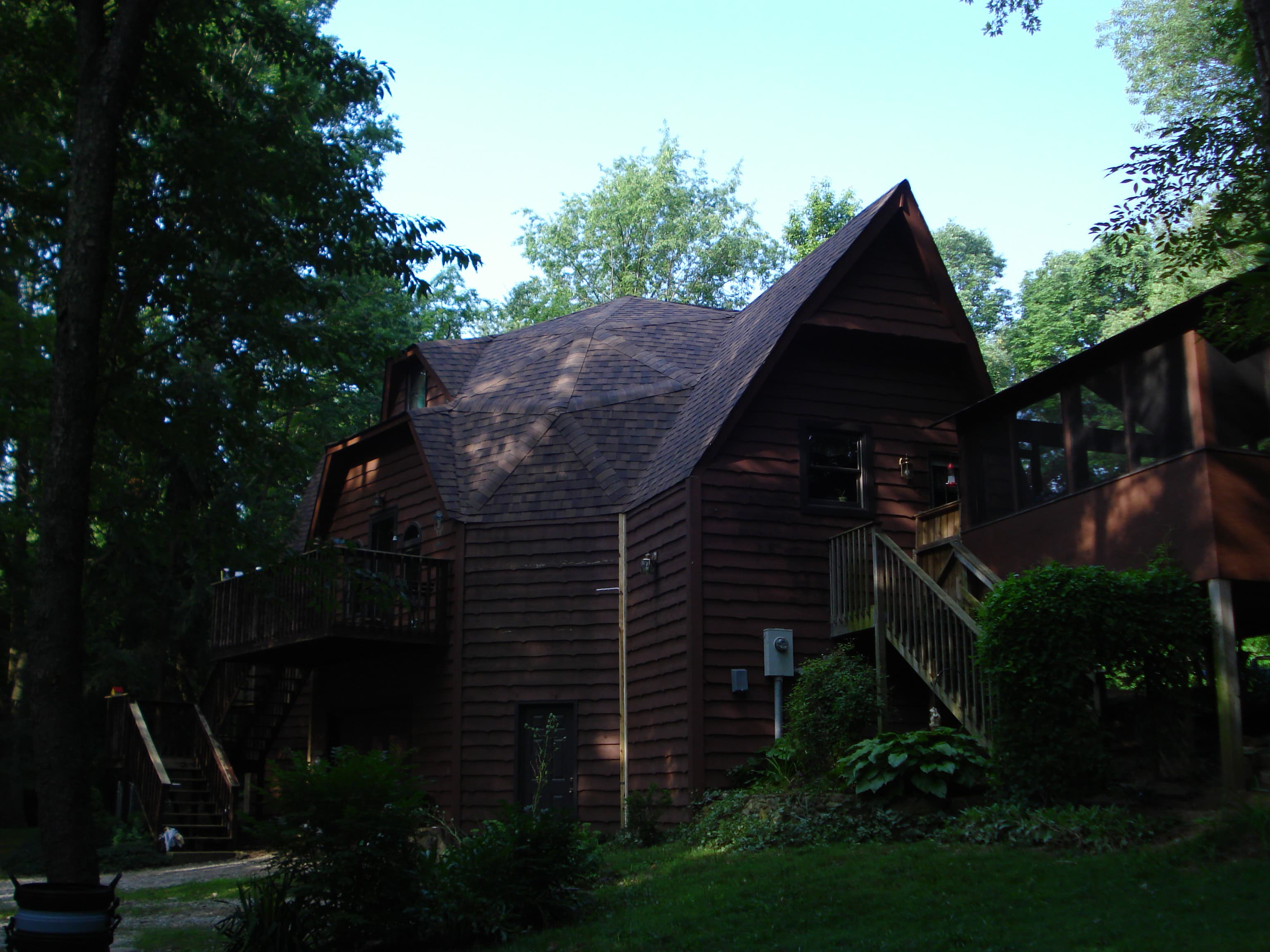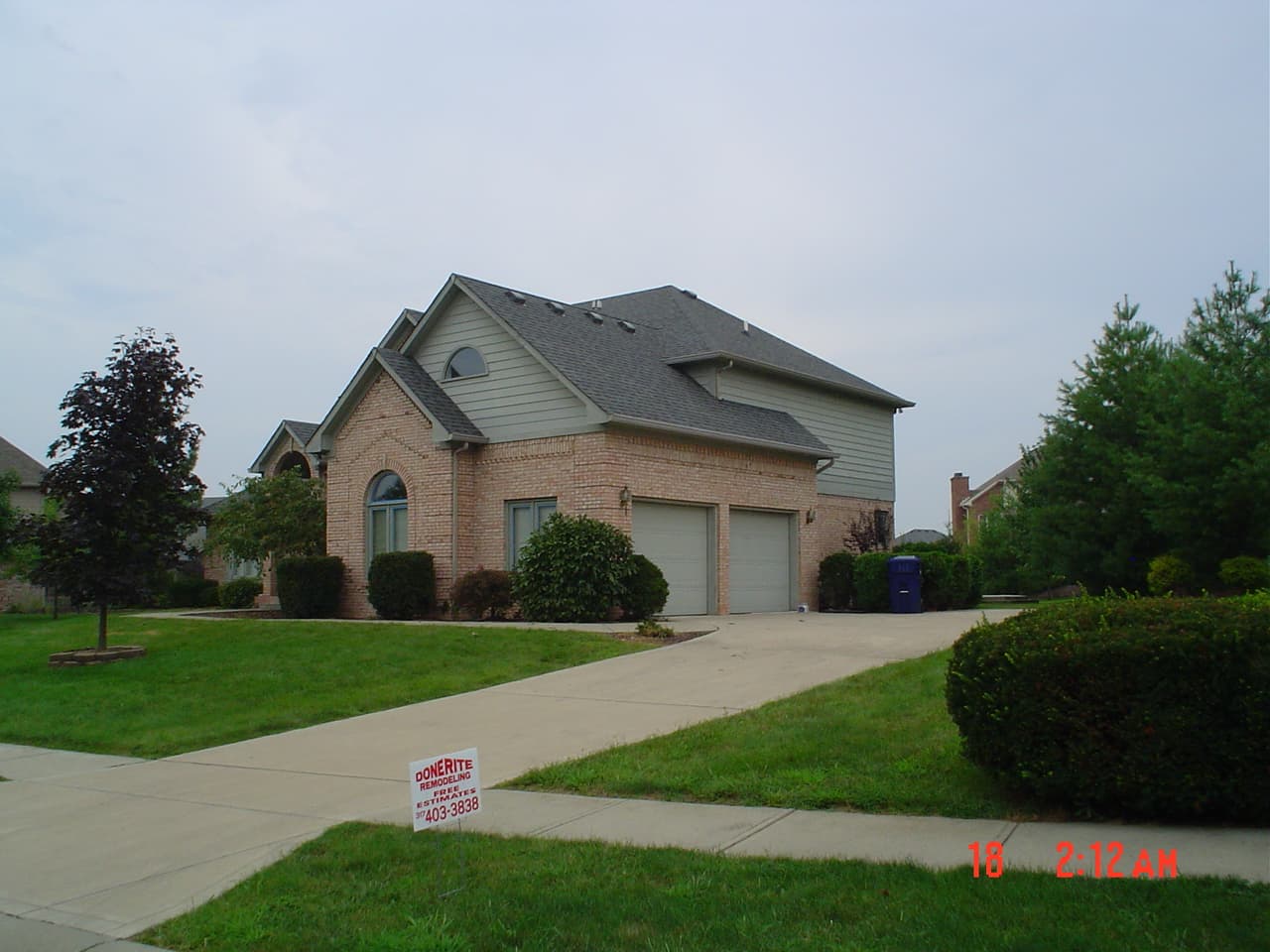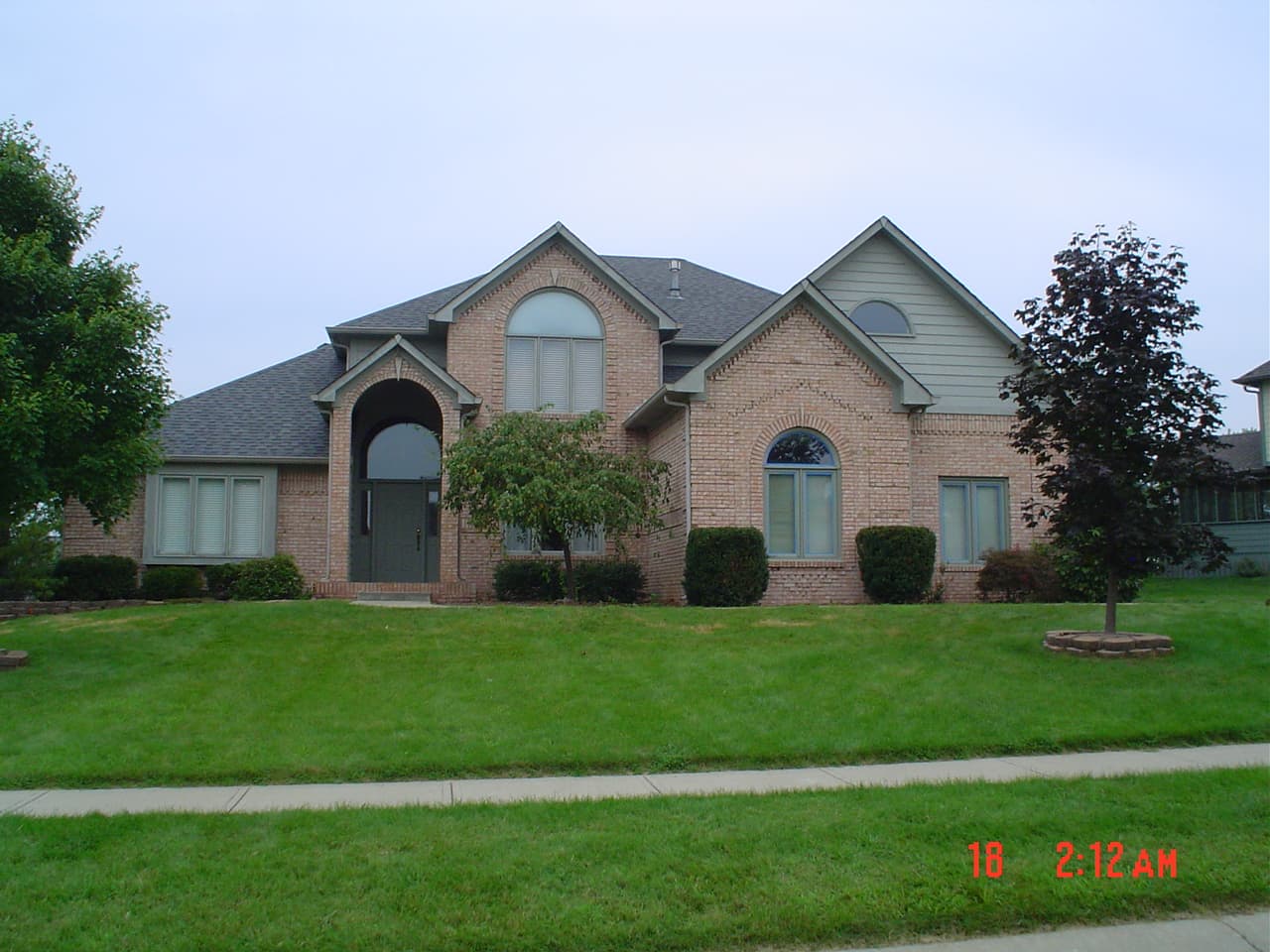 DONE RITE

Roofing Contractor

DONE RITE your Indianapolis Roofing & Remodeling contractors want our customers in Indianapolis and surrounding areas to be safe and dry this coming rainy season. Check out our gallery and call us today for a FREE no-obligation inspection and discussion about how to protect your home.
Don't confuse us with copycats. We're in the

RED

trucks.
And remember.
The job's not done unless it's

DONE RITE

!
Click below to see our bath &amp basement remodeling commercial.