Residential Roofing Contractor Red Flags to Avoid
When you need help with your next residential roofing project, you don't want to end up the victim of a scam.

In recent years, con artists posing as roofing contractors have been found guilty of fraud for calling the victims of tornado and storm damage. They then claim false endorsements by local officials, work with expired licenses, and worst of all, do a terrible job using cheap materials.

What should you look for to make sure you don't get taken advantage of? Read on to find out.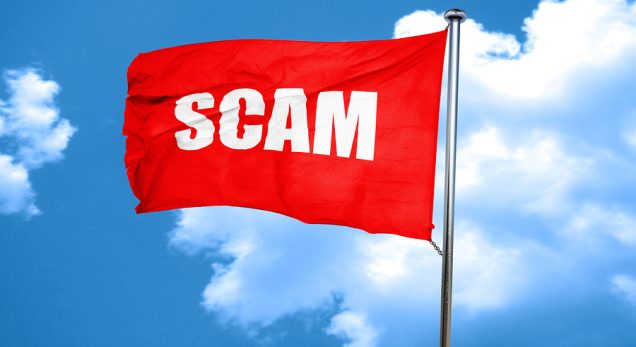 They Only Accept Cash
This is a dead giveaway that a roofing company has something to hide. If they claim they can only take cash, or even offer to "cut you a deal" if you make a cash payment, you need to look elsewhere. Additionally, if a roofing company demands a cash payment upfront before any work is done, it's highly likely that they plan to take advantage of you.
They Aren't Licensed, Bonded & Insured
If a roofing company gets defensive or makes up an excuse when you ask if they're a licensed, bonded or insured roofing contractor, you should know that something's up. A reputable company will be more than happy to show you that they have the proper credentials. Especially in the event of an accident, knowing the roofing company you work with is insured will help you to sleep better at night.
They Call Right After a Storm
These so-called "storm chaser" roofing "professionals" will often call areas hit by a tornado or hailstorm directly after the fact. Usually, they'll lure you in with an offer of a lower cost "for those impacted by the storm." Don't fall for it. Not only will they likely never even come to fix your roof, but if they do, you can bet you'll end up losing thousands of dollars.
They're Tough to Get in Touch With
Is communication with your contractor a struggle? Do you find that they give you several different telephone numbers and email addresses? When you call, does the phone ring for several minutes, or do you get a disconnected line? Do you deal with a different person every time you try to get in touch? This is a huge red flag that something's up — and that you should move on.
They Don't Have Any References
As with any home improvement project, you will likely want to ask your potential roofing company for the names and telephone numbers of past clients. Even if the reviews on a company's website or places like Yelp are glowing, it's always a smart idea to get the news straight from a past client. However, if the roofing company doesn't want to give you references, or claims not to have any, it's not a good sign.
Avoid These Residential Roofing Red Flags
When it comes time to redo or complete your residential roofing project, don't let anyone take advantage of you. Instead, rely on the trusted services of an experienced professional roofing company like DONE RITE in Indianapolis.
Call us today for a FREE no-obligation inspection and discussion about how to protect your home.
Don't confuse use with copycats. We're in the RED trucks.
And remember.
The job's not done unless it's DONE RITE!