Roof Replacement or Roofing Repair?
Roof maintenance can be a daunting issue. What you think may be a small issue can turn into a major problem. At times the issue may be so severe that a complete reroof is necessary. Other times it may just be a roof repair that's needed. You may save yourself a costly repair or complete reroof if addressed sooner than later. Don't put off calling a roofing contractor for what you think is a minor issue. Call DONE RITE today for a FREE roof inspection.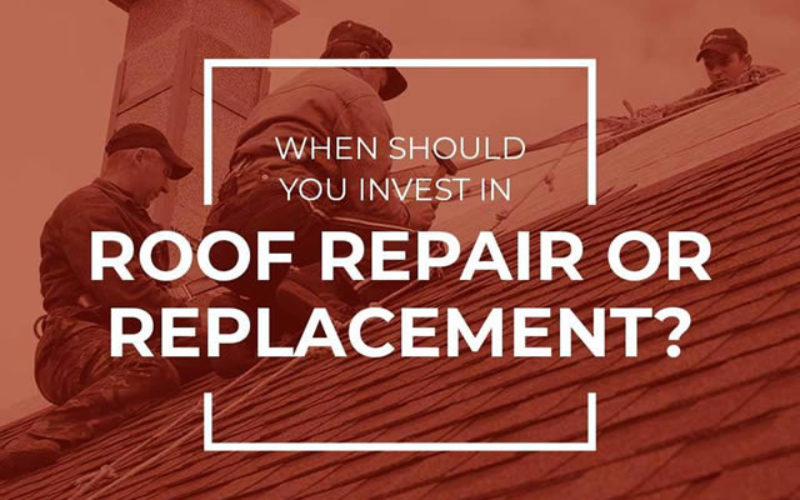 Should I Repair My Roof?
Do you have a few shingles missing from your roof due to wind or a storm? These most likely can be replaced without a costly reroof. There should not be any extensive damage to the interior of the home if caught immediately. A small leak left without repair could lead to rotten roof decking, ruined insulation, drywall damage and even worse mold. If a tree branch has fallen on your roof, the structural framing may be damaged and more extensive repairs will be needed. At times all is needed is some simple caulking, flashing repair or a simple pipe boot repair. If you are concerned about the aesthetics, you may want to consider a roof replacement. The roofing may be unmatchable and a patch may be very unsightly. If you are selling your home, a reroof may be a better option since a home inspector may suggest to the new buyer the roof needs to be replaced. To prevent a costly repair, don't put off calling a roofing contractor.
Should I Replace My Roof?
If you have a 15-20 year old 3-tab shingle roof, it's at the end of its lifetime. A dimensional shingle roof can go longer averaging 25–30 years. If your roofing shingles are curling, cracking, has substantial granular loss, blistering or pitting it is time for new roofing. Another sign is green hairy mold growing on your roof. All of these signs could mean your roof is leaking or most likely will be having issues very soon. Are you repairing your roof often? If the answer is yes, most likely it is time for new roofing. If you are constantly putting money into roof repairs, this is money that could go into a complete roof replacement free of issues for years to come. Does your roof seem to be a money pit? Consider the following: As an example, a new roof replacement costs $6,000 and you're spending say $3,000 - $3,500 on repairs. This is one half to possibly more than a complete roof replacement. Spending the $6000 on new roofing with a warranty is a better investment in the long term. If you are replacing the roofing and have structural issues, sagging roof, cracked rafters, rotten wood decking etc, now would be the time to address these issues during a replacement. If you are considering new gutters, install them after the roof replacement, so they are not damaged during your old roofing tear-off. Read our blog and give us a call to see why so many local homeowners have trusted their roofing decisions to DONE RITE! Indy's roofing contractors.
Don't confuse use with copycats. We're in the RED trucks.
And remember.
The job's not done unless it's DONE RITE!