New Residential Roofing Tip Checklist – 6 Things to Know
If a new residential roof is going to be needed in the new year, there are just a few things you should know. Even though the team at DONE RITE are professionals dedicated to customer service and quality, roofing is still a major project. So we've assembled a quick checklist of things you should be thinking about to make the process go just a bit more smoothly when the time comes.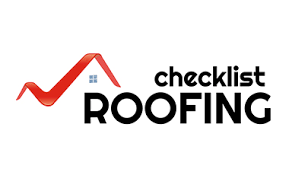 Residential Roofing Tips Checklist For Central Indiana Homeowners
Tip - Understand Your Cost vs. Budget: A new roof can be a major expense for many people. Your insurance company will not pay for a new roof if it needs replacement due to age, so the cost will fall on your shoulders. The best thing to do is to call for a roofing estimate immediately. While material and labor costs may change slightly between an estimate and the work being done, you will have a great idea of the money you will need. This may affect when you can have the work done, but be sure to speak with the contractor about any flexible payments they may offer.

Tip - Determine What Roof You Want: Your choice may come down to budget, but if you want to switch roofing materials – from asphalt shingle to metal roofing, for instance – understand this will add a bit to the cost. It is also important to understand if there are any community or HOA restrictions on the type of roof you need.

Tip - Time is of the Essence: Many people don't think about a new residential roof until it starts leaking. Unfortunately, in this case, you won't know if you have a leaky roof until the rain starts, and at that point – most reputable roofing professionals are booked solid for two months. After all, hundreds of area residents are experiencing the same problem when the rainy season starts. If you have not had a roof inspection and don't know if your roof is going to start leaking – do so immediately. And if it is at all possible, install your new roof before the rainy season begins (usually in April).

Tip - Ask About Warranties: It is important to understand the warranties associated with your new roof – both labor and materials. Ask your roofing contractor to explain all applicable warranties, as well as how you could inadvertently void them. You may want to ask if your old roof has any warranties on the materials – if it is decades old, that is not likely – but it never hurts to ask.

Tip - Contact Your insurance Company: Let your insurance company know that you are getting a new roof, which should lower your monthly premium. Ask if there are any additional steps you can take to take advantage of any other discounts. This is also a great time to shop for your home insurance policy if you feel you may be able to get a better deal elsewhere.

Tip - Understand the Contract: Your roofing professional may literally be tearing the old roof off your home, which is a major undertaking. Understand the contract, how you are protected, and what could possibly delay the project. Ask about timelines, and be specific with your questions about your recourse if something goes wrong. Ensure that the company is reputable by asking for references, licenses and insurance policies.
Read our blog and call DONE RITE your local Indy roofing contractors today!
Don't confuse use with copycats. We're in the RED trucks.
And remember.
The job's not done unless it's DONE RITE!