Insurance Claim Mistakes
It may seem pointless to spend such a large amount of money on your annual insurance premium. After all, it's not that a tree has fallen on your house and you're replacing your roof every year. Even so, most would agree that house insurance is a very important part of protecting your home.

Despite this, many of us don't take full advantage of their home insurance policies out of fear of their rates rising. According to the Insurance Information Institute, homeowners spent an average of $1,211 on their home insurance premiums, but only 6% of those homeowners made a claim.

To get the most out of your insurance policy, we have compiled a list of several common mistakes and how to avoid them.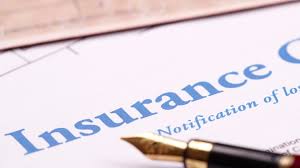 Claim Mistake 1: Not Filing a Claim When You Should
Perhaps the biggest fear homeowners face is that making a claim would raise their insurance rates. They'll pay out of pocket for things that would be covered under insurance, but seem like they aren't worth the effort. But keep in mind that your insurance is there for a reason. When you need it, then use it.


Claim Mistake 2: Making a Claim When You Shouldn't
Knowing when to file a claim and when to disburse out of pocket are often tricky. Should I pay for the damage myself, or file a claim and pay the deductible? If it's something major, insurance could also be the sole option. But if it's just simple repair work, especially if it isn't something completely necessary, it's going to be better to pay out of pocket for it.

Many home insurance policies don't cover cosmetic damage, so some minor issues may need to be taken care of. It may be helpful to get an estimate on repairs before deciding whether to file.


Claim Mistake 3: Hiring the Wrong Contractor
After a significant storm, your roof may have damage. You may already be fairly certain you need repairs, when a (seemingly) friendly contractor magically shows up on your doorstep, waving an enticing deal before your eyes. But beware, they may not be who they seem to be.

Some roofing contractors go from house to house through your neighborhood that recently suffered from storm damage. And yes, some of them are legitimate. But this is also a good place to run a scam. You may file a claim on your insurance and expect the contractor to show and to do the work, only for them to run off with your money without a trace or cut corners and do the very minimum on your repairs.

Before you file a claim on your home, read our blog and call DONE RITE your local Indy roofing contractors. After your house is inspected for free, we will give you a quote on repairs so that you can talk to your insurance agent.
Don't confuse use with copycats. We're in the RED trucks.
And remember.
The job's not done unless it's DONE RITE!