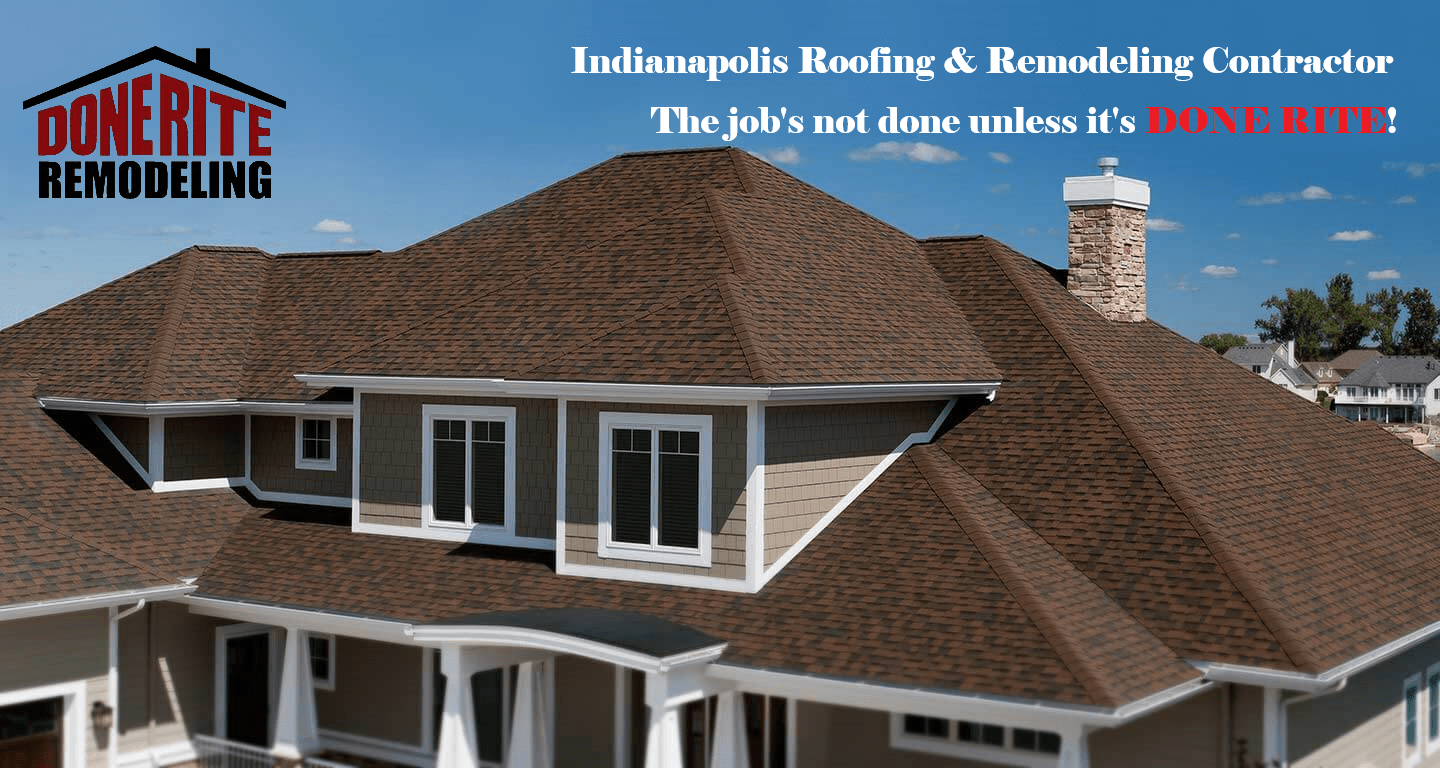 Greenwood Roofing Company
Greenwood Roofing Contractor
Best roofer Greenwood Indiana!
As a Indianapolis roofer, we've worked in the Greenwood area for as long as we've been in business and in that time we've come to appreciate the Town of Greenwood. It's an incredible place to live and work and boasts some of the best shopping places and eateries found anywhere in the Indianapolis area. As a roofing contractor we've helped a large number of the homes located in Greenwood, get their roofing issues straightened out and enjoy the time we get to spend within the neighborhood. And, we offer the finest roofing services found within the Greenwood, IN Area, so why call anyone else?
With over 3 decades in the roofing business and two decades of quality service to residential roofing & commercial roofing, clients across Greenwood we're the #1 roofer for all of your many roofing needs. We offer the finest service, unmatched workmanship, and a complete satisfaction guarantee with everything we do, so you're sure to get the work you need at a price you can afford. And, you'll be happy when it's all said and DONE RITE, so make the call to (317) 882-2770 and let DONE RITE Remodeling & Roofing Company solve your roofing dilemma.
Why DONE RITE Remodeling & Roofing Contractor in Greenwood, Indiana?
Best Price Guarantee.
Satisfaction Guaranteed!
Professional, Same-Day Service.
Fully Licensed, Insured & Bonded.
Necessary Resources to Ensure Satisfaction.
Excellent Reviews on Google, Yelp! & Angie's List.
Recommendations Based on Expertise – Not Cost.
30+ Years of Experience as a roofer with Roofing Systems.
Our Services – Greenwood, Indiana
Re-roofs
Roof Repair
Roof Maintenance
Emergency Roof Repair
New Roof Installation
Our Roofing Systems – Greenwood, Indiana
EPDM Roofing
Asphalt Shingles
Sheet Metal Roofs
Single-Ply Roofing
Greenwood New Roof Installation – Greenwood, Indiana
A Greenwood new roof construction project can be a stressful time. But, it doesn't have to be. All you wish may be a roofing contractor you'll be able to trust and therefore the right plan. Once you have those, you're sure to get the roof you want at the price you want to pay. It really is that simple when you call DONE RITE Remodeling & Roofing Company. One quick Google search of our customers' opinion will prove we're the leading option out there – regardless of what sort of new roof you want. We can tackle any roof and any style with the finest workmanship, roofers and a dedication and respect you won't find anywhere else. Our guarantee just reinforces the fact that we're the right choice for you, so make the call today (317) 882-2770!
Greenwood Roof Repairs – Greenwood, Indiana
If you're Greenwood residential, commercial, industrial, governmental, or institutional property needs of professional attention then don't wait another minute before you call (317) 882-2770 to speak with an expert from DONE RITE Remodeling & RoofingContractor. We'll give you straight answers and fast service – not to mention a free estimate. That estimate will accompany an in depth explanation of our findings and why we feel our pathway forward is the most suitable option for your issue. But, you're the boss once you work with us and we'll do whatever you are feeling is best as long as safety isn't a problem. When your roof is asking for help, call DONE RITE Remodeling & Roofing Contractor for your Greenwood repair.
Greenwood Roof Maintenance – Greenwood, Indiana
Unfortunately, many home and business owners in Greenwood don't think about their roofing until something happens that forces their attention. That's not meant as a criticism, but just a statement of fact. While roofing is made better today than ever before, it still needs a proactive hand to ensure it stays in great shape for as long as it's intended to last. Otherwise, you could be faced with replacing an expensive system long before you ever thought possible. Greenwood weather can do that to materials. So, play it safe with a proactive maintenance plan from DONE RITE Remodeling & Roofing Company (317) 882-2770. It may well be the most effective decision you make this decade!
Greenwood Emergency Repair Service – Greenwood, Indiana
In Greenwood, when your roofing gives you fits, never fear! There's help just a phone call away. We offer Emergency Response for all of our Greenwood customers and can have your issue resolved in no time once you call us in. We quickly diagnose the issue, find its root cause, and offer our recommended solution. After you give the green light we'll set right to work and not stop until you're back in business – or bed. It's as easy as dialing (317) 882-2770 and asking for our assistance, so don't worry over it for one second longer than you have to!
Ice Dam Prevention Solutions – Greenwood, Indiana
In Greenwood, just as anywhere else a large amount of snow falls each season, ice dam formation is a real threat for home and business owners alike. These dams form when water meets cold air along your rooftop. This air freezes the water into a dam that continues to build as long as the weather allows. Greenwood property owners know that can be weeks if the weather stays bad, so getting to and removing these dams is critical to safeguarding your property and its occupants. At the first sign of trouble, call (317) 882-2770 and DONE RITE Remodeling & Roofing Contractor will send help out to you with the equipment and the training required to successfully rid your structure of this icy nuisance. Don't try it yourself anywhere in Greenwood when we're just a phone call away!
So, regardless of what sort of roof-related issues you're facing, you don't need to face them alone. Our 30+ years of experienced roofers and many square feet of roofs installed make us the roofing company to trust for all of your residential, commercial, governmental, and institutional roofing projects in Greenwood. Call (317) 882-2770 , use our contact form below, or send an email to learn more about our products and services. We will provide you with a FREE roof inspection and quote upon request.
Don't confuse use with copycats. We're in the RED trucks.
And remember.
The job's not done unless it's DONE RITE!