Carmel Roofing Company
Carmel Roofing Contractor
Best roofer Carmel Indiana!
DONE RITE Remodeling & Roofing Company, an asphalt roofer and metal roofer, provides a broad range of services to residential, commercial, industrial, governmental, and institutional clients throughout Carmel and also the encircling areas. For over 30 years, we've delivered professional, innovative services of the supreme quality to our clients. Our highly qualified roofers have the training, experience, and extraordinary skills needed for efficient, expert roofing application in Carmel, and use only the supreme products, tools, supplies, and equipment exclusively sold to licensed professionals. Need a Carmel roofing company for a free quote, answers to your roofing questions, or emergency service, there's just one name to have – DONE RITE Remodeling & Roofing Company - Best Carmel Roofing Company.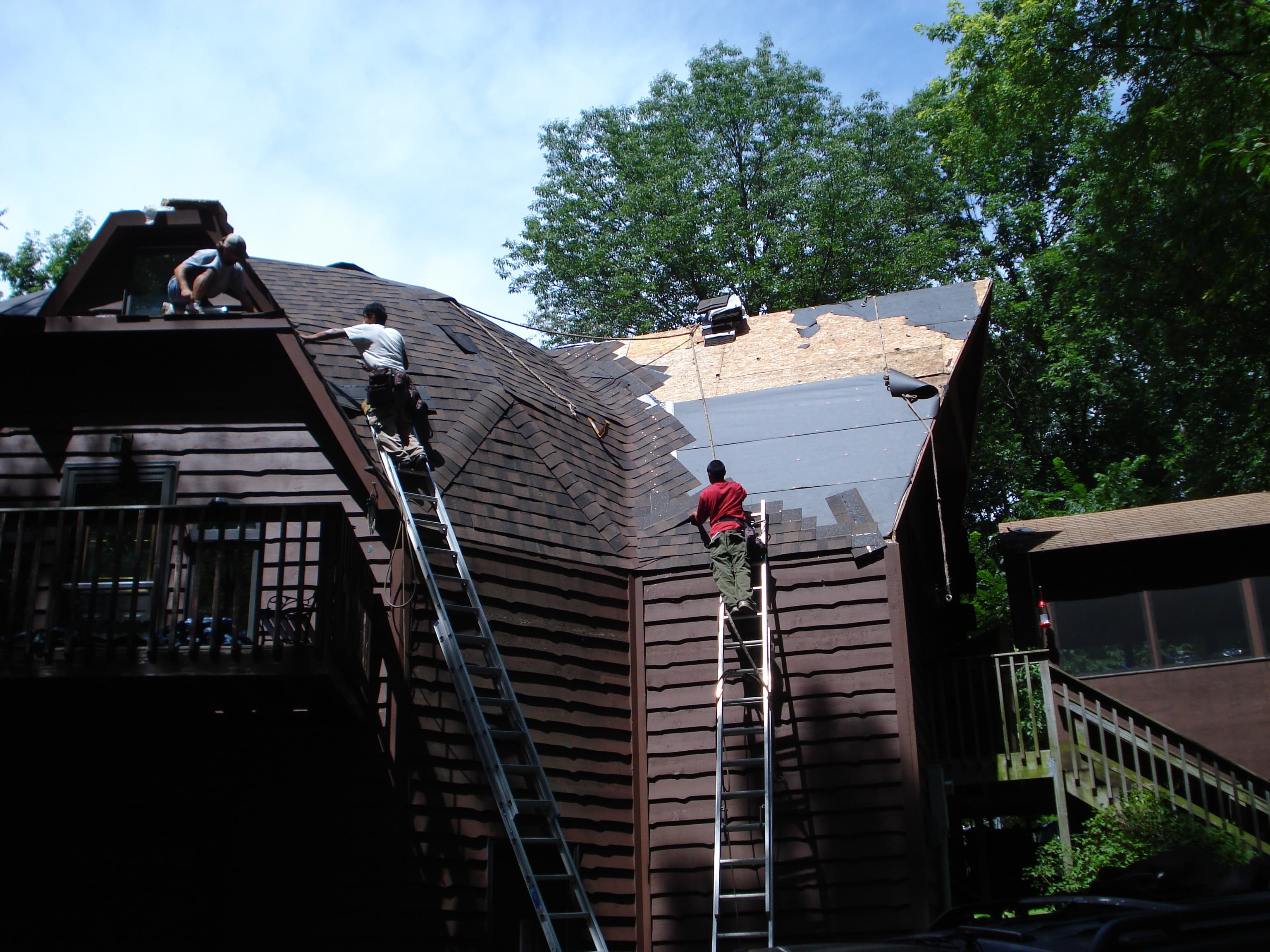 Why

DONE RITE

Remodeling & Roofing Contractor in Carmel, Indiana?
Best Price Guarantee.
Satisfaction Guaranteed!
Professional, Same-Day Service.
Fully Licensed, Insured & Bonded.
Necessary Resources to Ensure Satisfaction.
30+ Years of Experience as a roofer with Roofing Systems.
Excellent Reviews on Google, Yelp! & Angie's List.
Recommendations Based on Expertise – Not Cost.
Our Services – Carmel, Indiana
New Roof Installation
Roof Repair
Re-roofs
Roof Maintenance
Emergency Roof Repair
Our Roofing Systems – Carmel, Indiana
EPDM Roofing
Asphalt Shingles
Sheet Metal Roofs
Single-Ply Roofing
Carmel New Roof Installation – Carmel, Indiana
One of the best ways to enhance the looks, add value and efficiency of a Carmel building is through the installation of a contemporary roof. This decision will end the fear, and stress of constant repairs, and possibly even cost savings over the long-term. With a median lifespan of 25 plus years, a new roofing installation by a trusted Carmel roofing company is the clear way to end the worry of repairs and maintenance, and possibly cut your energy costs down within the process. Call DONE RITE Remodeling & Roofing Company today to find out about the advantages of a new roof replacement.
Carmel Roof Repairs – Carmel, Indiana
Roof repair is, by far, the utmost cost-effective solution available for many roofing issues. Many times, clients can avoid the high-cost solutions, like a replacement roof install, in favor of easy, low-cost roof repairs. When done correctly, Carmel roof repairs are a legitimate solution that, when properly maintained, can last for years. Regardless of the size of the issue, DONE RITE Remodeling & Roofing Contractor has the tools and also the best roofers to take care of your roofing issues in no time.
Carmel Roof Maintenance – Carmel, Indiana
DONE RITE Remodeling & Roofing Company a leading Carmel roofing company in providing roof maintenance for countless residential, commercial, industrial, governmental, and institutional entities throughout Carmel and surrounding areas. Our Roof Maintenance Plans are specifically designed to safeguard your roof from wear and tear related to weathering and other environmental factors. Our comprehensive maintenance program will identify and address any minor issues long before they become major ones – potentially saving thousands of dollars in roofing costs. Contact DONE RITE Remodeling & Roofing Company today and allow an expert roofer explain the specifics of our Roof Maintenance Plans.
Carmel Emergency Repair Service – Carmel, Indiana
If you're a resident of Carmel and something unforeseen happens – a storm within the middle of the night, for example – and an urgency for emergency roof repairs before the inside of the building, or perhaps the remainder of the roof, is damaged further, call and expert roofer at DONE RITE Remodeling & Roofing Contractor. Our roofing crews specialize in emergency roof repairs, and can quickly assess the damage and start repairs immediately. Regardless of what kind of roofing material – we've got the tools and the knowledge to repair the issue and stop the roofing damage in its tracks.
Ice Dam Prevention Solutions – Carmel, Indiana
One of the real problems of Carmel winters is formation of ice dam(s) on your roofing. Depending on the dimensions and height of your roof, this ice dam could cause serious damage – to the roof underneath and also the area below it if it fails. These dams are formed when snow begins to melt on your roof and also the water from the melting snow runs to the bottom of the roof where it encounters colder air. This causes the water to refreeze over and over building on itself until an ice dam forms. Regardless of what happens next, it'll be bad for everybody. The ultimate way to defend against this sort of issue is proper snow removal service from DONE RITE Remodeling & Roofing Company.
If you're in Carmel or the surrounding communities, and have roofing needs of any kind, from emergency roof leaks to new roof installations, there's only one roofer you need to know – DONE RITE Remodeling & Roofing Contractor. Our 30+ years of experience and satisfaction guarantee make us the company to trust for all of your residential, commercial, governmental, and institutional roofing projects. Call (317) 882-2770, use our contact form below, or send an email to learn of our products and services.
Don't confuse us with copycats. We're in the

RED

trucks.
And remember.
The job's not done unless it's

DONE RITE

!
Click below to see our bath &amp basement remodeling commercial.