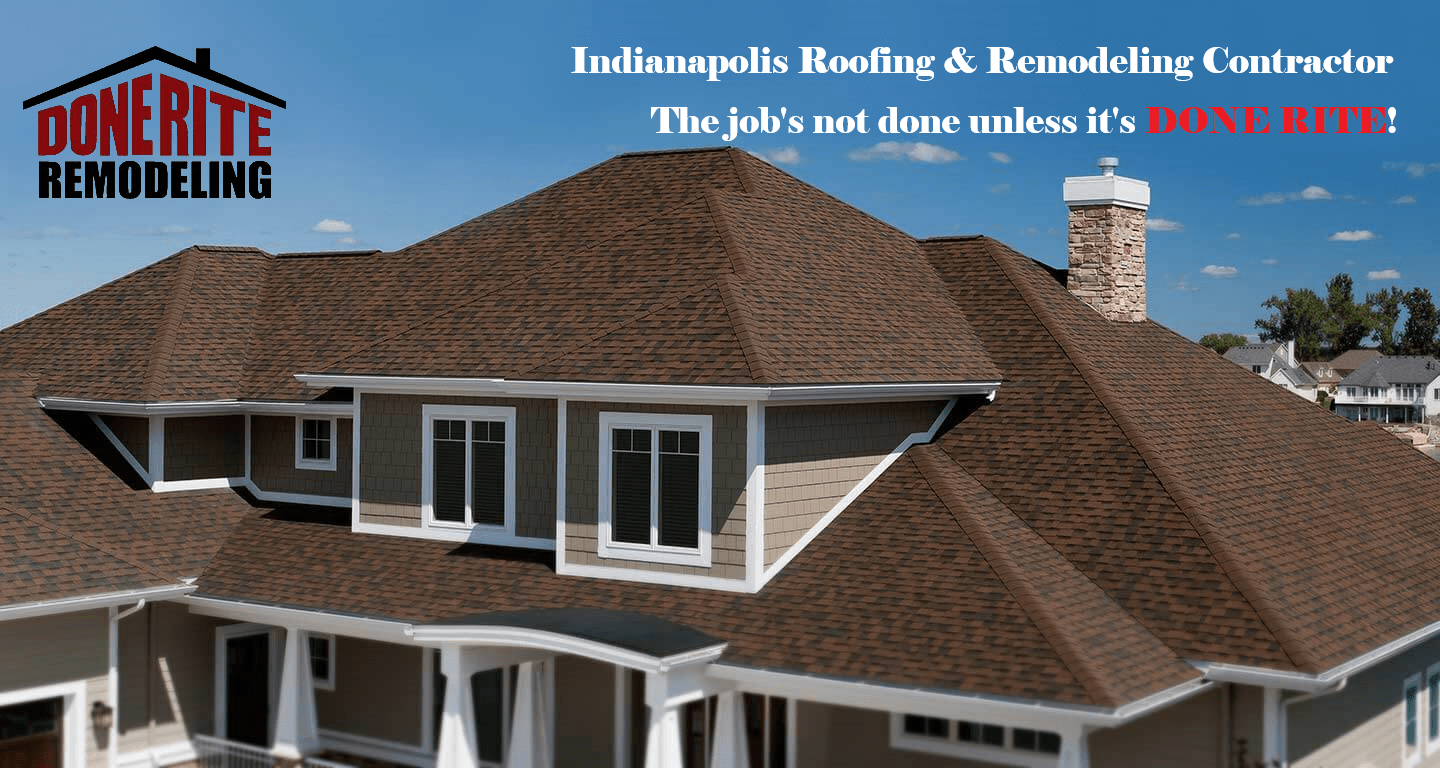 Brownsburg Roofing Company
Brownsburg Roofing Contractor
Best roofer Brownsburg Indiana!
DONE RITE Remodeling & Roofing Company has been offering our full line of roofing products and services to residential, commercial, industrial, governmental, and institutional clients all across Brownsburg for more than 20 years. We've handled everything from emergency roof leaks to new roof installations with the same professionalism and courtesy the good people of Brownsburg have come to expect from us. We treat every home or business owner as if they were family, or our very business. This guarantees each client gets the utmost attention they diserve, and their roofing gets the proper attention it deserves. Brownsburg knows that our roofing crews mean business, and do serious work, so when they need help they don't hesitate – they call DONE RITE Remodeling & Roofing Contractors.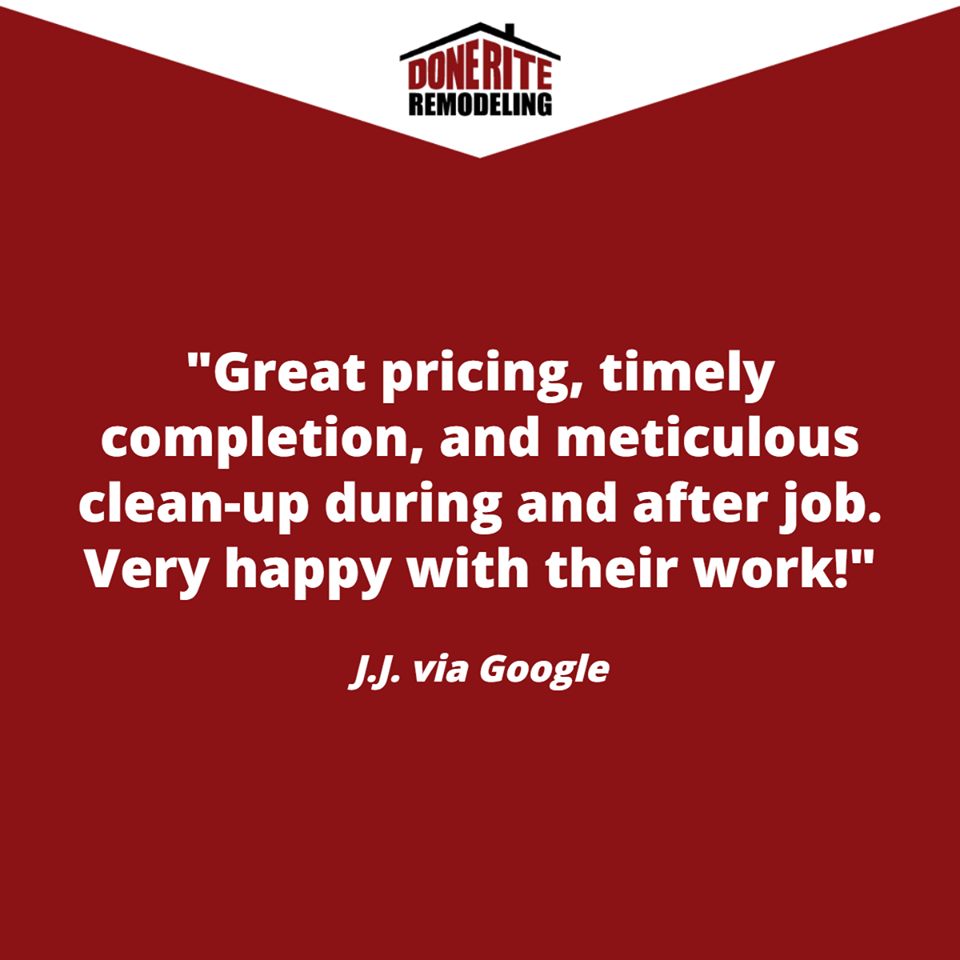 For more than three decades, DONE RITE Remodeling & Roofing Company has been delivering high-quality, professional roofing services to clients large and small. Our licensed, bonded, and insured roofing company has the expert roofers, and the extraordinary skill set needed for proper roofing installations, and use the finest products, and equipment sold only to licensed professionals. If you need a free quote, answers to roofing questions, or immediate service, just call – DONE RITE - (317) 882-2770.
Why

DONE RITE

Remodeling & Roofing Contractor in Brownsburg, Indiana?
Best Price Guarantee.
Satisfaction Guaranteed!
Professional, Same-Day Service.
Fully Licensed, Insured & Bonded.
Necessary Resources to Ensure Satisfaction.
30+ Years of Experience as a roofer with Roofing Systems.
Excellent Reviews on Google, Yelp! & Angie's List.
Recommendations Based on Expertise – Not Cost.
Our Services – Brownsburg, Indiana
New Roof Installation
Reroof
Roof Repair
Roof Maintenance
Emergency Roof Repair
Our Roofing Systems – Brownsburg, Indiana
EPDM Roofing
Asphalt Shingles
Sheet Metal Roofs
Single-Ply Roofing
Brownsburg New Roof Installation – Brownsburg, Indiana
When you have issues with your Brownsburg roofing, the only sure way to resolve them is through the installation or construction of a brand new roof. It's the only way to know for certain that all the problems have stopped, and when the job is DONE RITE, whether it's a flat roof or a pitched roof, your roof will last for at least 25 years with proper maintenance. Although a new roof may be costly, it could save you money over time through the elimination of repeated repairs and the reduction of your total cooling and heating expenses. Call DONE RITE Remodeling & Roofing Contractors for your FREE no obligation roofing inspection and new roof installation estimate today - (317) 882-2770.
Brownsburg Roof Repairs – Brownsburg, Indiana
Where a new roof is guaranteed to end your roofing problems, Brownsburg roof repairs, when performed by an expert roofer like DONE RITE Remodeling & Roofing Company, represent the most cost-effective way to deal with a problem roof. When DONE RITE, Brownsburg roof repairs are a legitimate solution that, when properly maintained, can last for years. As long as safety isn't an issue afterwards, our skilled roofing crews will be glad to offer a roofing repair rather a replacement whenever feasible. Whatever the size of the problem, DONE RITE Remodeling & Roofing Company has the skilled roofers and the equipment to handle your trouble in quick and timely manner. We back up our work with our customer satisfaction guarantee.
Brownsburg Roof Maintenance – Brownsburg, Indiana
Brownsburg homeowners, business owners, and property managers know DONE RITE Remodeling & Roofing Contractor as the proven leader in all things Brownsburg roofing-related. They know us as the best provider's of preventative roofing maintenance programs. Our Brownsburg Roof Maintenance Programs are specifically designed to protect your roof from wear and tear associated with weathering and other environmental factors. Our comprehensive maintenance program will identify and address any minor issues long before they become major ones – potentially saving hundreds if not thousands of dollars in roofing costs. Contact DONE RITE Remodeling & Roofing Contractor today about the details of your Brownsburg Roof Maintenance Program.
Brownsburg Emergency Repair Service – Brownsburg, Indiana
The world definitely has a sense of humor and, many times, the joke is on us. Roofing emergencies late at night is proof of just how dark that sense of humor can be. But, no matter how mean-spirited circumstance seems to be, there's always DONE RITE Remodeling & Roofing Emergency Service. We will come to your home or business – accurately diagnose your problem, and repair whatever the issue may be with your roofing. We literally take you from the starting line to the finish faster than you would think possible – and the best part is? All of our work is guaranteed. So, when your next Brownsburg roofing emergency happens, call the pros at DONE RITE Remodeling & Roofing Company.
If you live in Indianapolis or the surrounding areas, and have roofing needs of any type, from emergency roof leaks to new roofing installation, there's just one name you should know – DONE RITE Remodeling & Roofing Contractors. Our 30+ years of experience and satisfaction guarantee make us the company to trust for all of your residential, commercial, governmental, and institutional roofing projects. Give us a call - (317) 882-2770, use our contact form below, or send us an email for your FREE quote today!
Don't confuse us with copycats. We're in the

RED

trucks.
And remember.
The job's not done unless it's

DONE RITE

!
Click below to see our bath &amp basement remodeling commercial.